After years of wishful thinking and one year of serious planning – I'm finally able to tell you that… I'm moving to Bali in December!
Bali? A lot of our friends ask us, how we can do that? What about work?
For a long time, we had the same questions!  We'd see families moving there, people making a life there, working from their laptops in a cafe by the beach – but we didn't know how to make it happen for us. Ciaran had a corporate job, I run my workshops in Singapore…
We had a vision for our life, but was moving to Bali seriously something that we could do?
In a past post I spoke about fears, wanting for something but holding back. I think there comes a point when the idea of putting off the things that you want in life, becomes harder, scarier and more uncomfortable than the fears that hold you back from trying.
So we're trying. And i'm I'm bringing you along with me for the ride!  If you're curious, I'll tell you how we made this decision – and what to expect from Little Green Dot in 2016.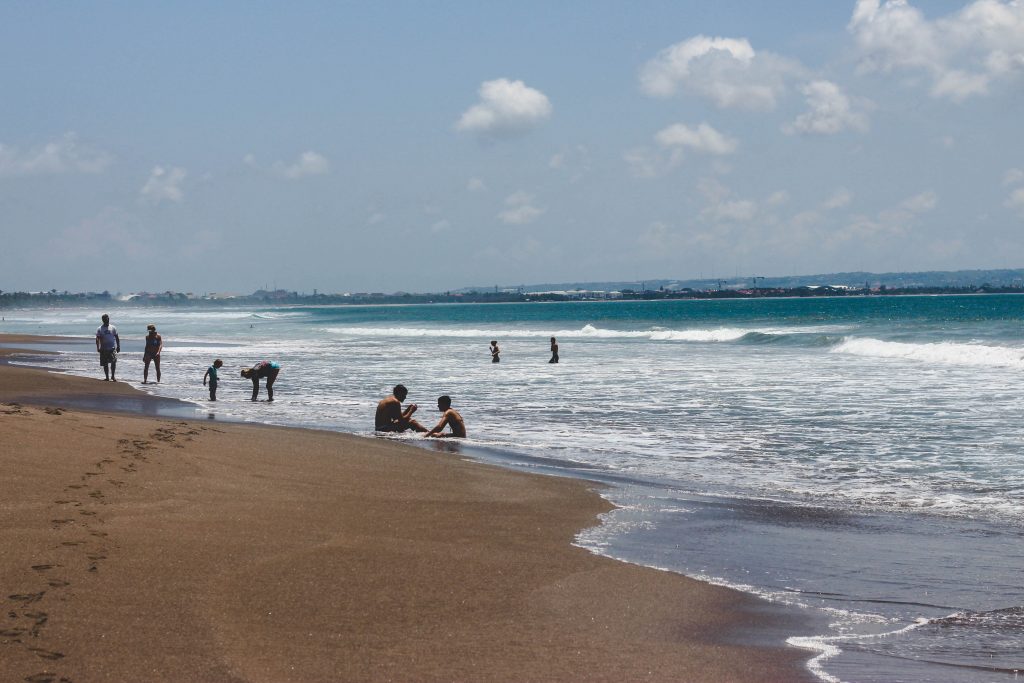 From the moment I first visited, Bali captivated my heart. There's something about this place that speaks to my core – the slow life, the artistry, the outdoors, the fresh food, the bright colors, the way you'll find a fresh flower carefully placed in the nooks and crannies and you know that someone took a moment to place it there.
People jokingly ask me if we're going to Bali to relax – but for me, it's the complete opposite. When I'm there, I feel motivated, alive, creative, inspired… Have you felt that way about a place before?
Last year, we were on a three week family vacation in Bali and got really curious about moving there. We reached out to friends of friends, people who had moved there with kids. We had a million questions. How do you work? What about visas? A holiday is one thing, but what's it like living there? We left each conversation learning a little more, feeling a little more hopeful… and then we visited the Green School, and things got very serious very quickly!

The Green School is stunning. It's an open-air, bamboo, architectural wonder!  But it's what happens inside that really matters. Their vision is to create a learning environment that empowers and inspires students to be creative, innovative, green leaders. And if you talk to the kids in this school,  you can see what an amazing job they're doing!
On the tour, seeing the classrooms, the organic farm, the mud-pit, the kids  – my husband and I looked at each other and said our girls need to have this experience!
That day, we decided to make it happen. We became two people on a mission!
Ciaran left his office job to become a digital nomad, consulting remotely for an entrepreneur who's based in the States. So many companies are running their businesses fully remote now, working with brilliant people who don't need to be in the same office together.
I spent that year creating my online course, SIMPLIFY Skin, so that I can take my in-person workshop and teach it to you wherever you are and wherever I am.
Then, we paid a registration fee to the Green School – just to lock us in in case we got scared. Ha!
What's amazing is that the moment we starting thinking with the mentality that we will move to Bali – so many possibilities opened up. I called 2015 "the Year of Becoming" and it couldn't be more true.
The Little Green Dot and How to Become a Morning Person communities grew by tens of thousands of people. I was approached by a fantastic publisher to write a book. And now our family is following our passion to one of our favorite places in the world.
Simply having the thought of Bali sparked something inside me. A creative urge to do more.  I'm going to make sure to take you along on the ride with me, because we're all in this together.
I hope to bring a little Bali inspiration into your life, wherever you are!
I can't wait to see what 2016 brings. Wish us luck in the comments!