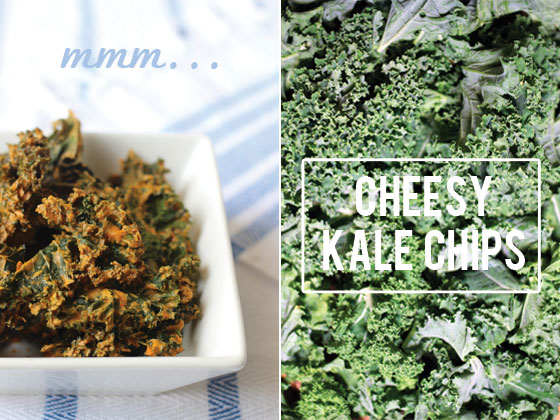 My obsession with kale chips is serious. When I travelled to the United States last December, I went to every health food shop in town, just to buy and taste-test kale chips. I would read the ingredients and then try to recreate the flavours at home. After a good 6 months of tinkering… I finally have the recipe down. So, today I'm going to show you how to bake Cheesy Kale Chips, using my favourite vegetarian and vegan-friendly Go Nuts "Cheese" Sauce – great in pasta, over veggies and as a dip!
Now, it's not that I don't eat real cheese. I do, I love it. I just try not to eat a lot of it, so I like exploring alternatives. Plus, when baked over kale, this nut sauce has a great crunchy texture and flavour that is so delicious!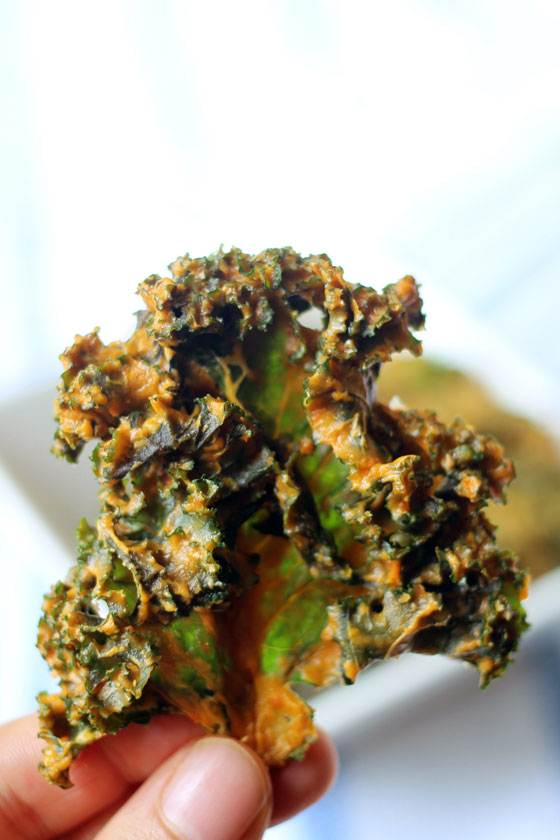 The "cheesy" flavour in the sauce comes from nutritional yeast – a cultured strain of yeast that is grown, then de-activated (killed) with heat. It has protein and vitamins and a unique flavour that works well re-creating cheesy dishes. Sounds like space food, I know, but it's very similar to brewer's yeast, which is often used for making bread, and all totally normal!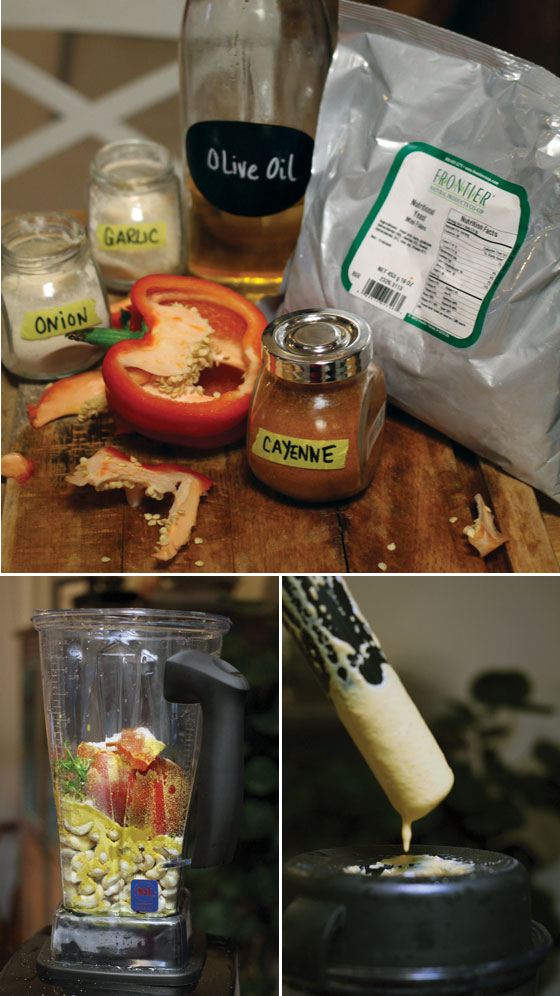 I use my new dehydrator to get perfectly cooked, crunchy kale chips. It's a recent purchase and I love it. In the past, I used the oven with good results – it's not as consistent as a dehydrator, and I burned a few batches – but with a careful eye the oven works fine.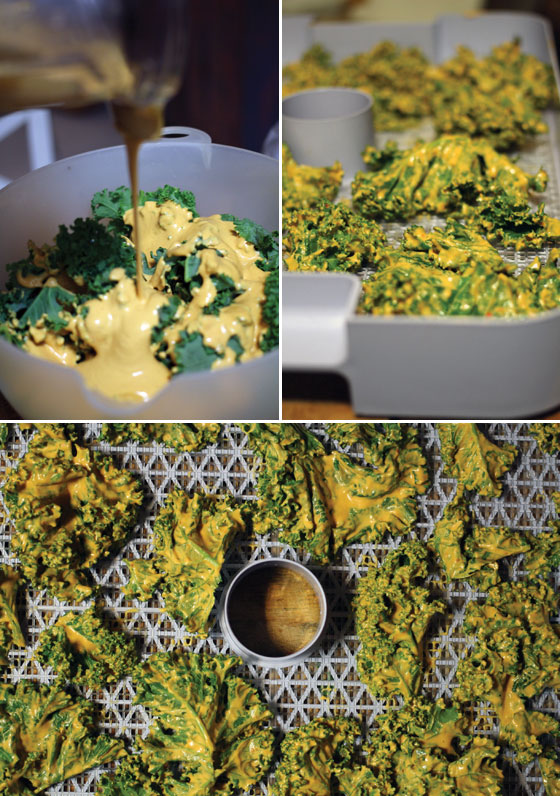 enjoy!
Cheesy Kale Chips Recipe
Go Nuts "Cheese" Sauce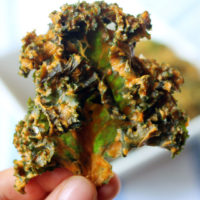 NOTE: the seasonings below are to taste – use these to start, then keep playing with it until it tastes good to you. To be honest, I've never really measured it out!
1 cup cashew nuts
1 cup red bell pepper
1/3 cup nutritional yeast
4 tablespoons olive oil
squeeze lemon juice
1 tablespoon fresh thyme (if you have it on hand – adds a nice flavour, but not necessary)
1/4 to 1/2 cup water to get the right consistency (- thick but creamy)
Seasonings
2 tsp salt
2 tsp onion powder
1 tsp garlic powder
1 tsp cayenne pepper
Toss all the ingredients into a blender and blend until smooth and creamy.

Add water until you get the consistency of a cheese sauce.

If you want to use this for kale chips, amp up the seasonings to really flavour the kale, more so than if you were to eat it on its own. Does that make sense? The flavour will get diluted over the kale, so don't be scared to get generous with the seasoning.
Vegan "Cheesy" Kale Chips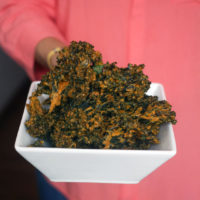 Go Nuts "Cheese" Sauce
Kale
tear the leaves off of the stems, make sure not to include the spine!
wash the kale and dry thoroughly
pour the Go Nuts "Cheese" Sauce over the kale until fully coated
OVEN: place on a baking tray and bake at 135° C (275° F) for about 25 minutes – flipping over half way through.
DEHYDRATOR: place on the rack and set to dry at 50° C (130° F) for about 10-12 hours or overnight.
My Tools Of Choice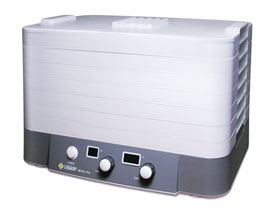 L'EQUIP Food Dehydrator LD 918H: Yes, the dehydrator takes a million years compared to a hot oven, but it produces a really good even crisp! I saw inconsistent results with the oven, so I'm loving the dehydrator for things like drying herbs, fruit and making sweet potato and kale chips. If you are considering buying one, here's the one that I'm using, which is much more affordable than the Exalibur and works really well for me. If you are interested in knowing what else I use my dehydrator for, let me know and I'll share more on that!
What I love too is that it has a filter and a fan, which is important for circulating clean air around the food. Plus, it has a timer so that you can set it to turn off automatically when it's done. Most things take about 10 hours to fully dehydrate, so it's perfect for setting before you go to bed.
Check it out: L'EQUIP Food Dehydrator LD 918H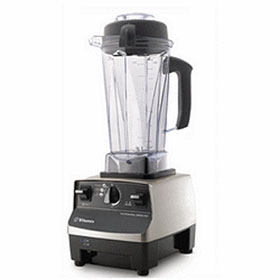 Vitamix Blender: It costs a bomb and this machine is only for people who are serious about their tools and like to go for investment pieces. It's for people who want the smoothest green shakes, the creamiest sauces and soups. I love this blender, I feel like a pro every time I use it. You can turn grains into flour, turn nuts into creamy nut butter and anything into a smoothie or soup! Again, it's only for people who really love their high-quality kitchen appliances.
Check it out: Vitamix Blender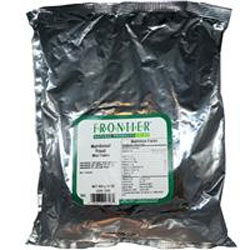 I buy my nutritional yeast from iHerb, which if you live in Singapore, I find to be a much more affordable price (including shipping)!
p.s. nutritional yeast is also amazing sprinkled over popcorn and avocado on toast! And if you are at all worried about candida (yeast) this product is inactive (dead), so there is no issue there. I know it sounds so strange – but I promise it's totally normal food-stuff and very yummy! Click here to use my affiliate link to get $10 off!
[ribbon title="Singapore Shopping Guide"][/ribbon]