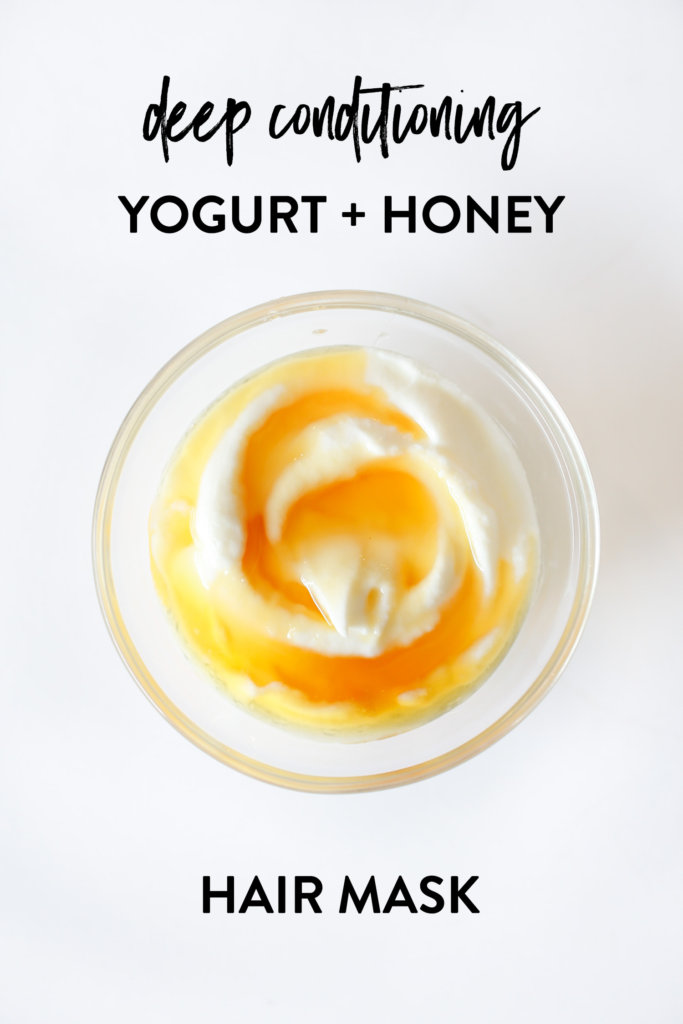 Dry, brittle. Can't deal in humidity. Frizzes out if you brush it. If this is your hair, I have just the thing for you. This anti-frizz yogurt and honey hair mask will  be your new favorite!
Here's what you should know: the main ingredient is yogurt and this is the game changer…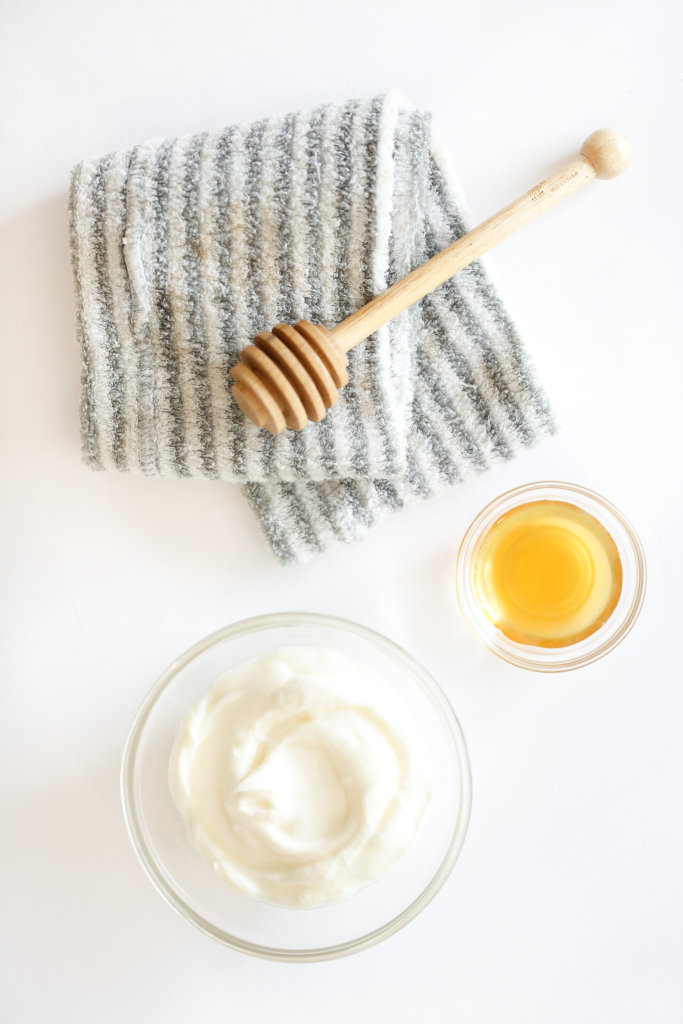 Most hair treatments recipes are based on oil, but if you have thin hair like me –  you just end up trying to wash oil out of your hair for days. Right!?
That's why, ever since I tried this mask – I haven't turned back.
It deeply conditions your hair and leaves it looking happier and shinier. And if it's not humid out… you might even want to wear it down 🙂
All I ask is that you try it and let me know what you think.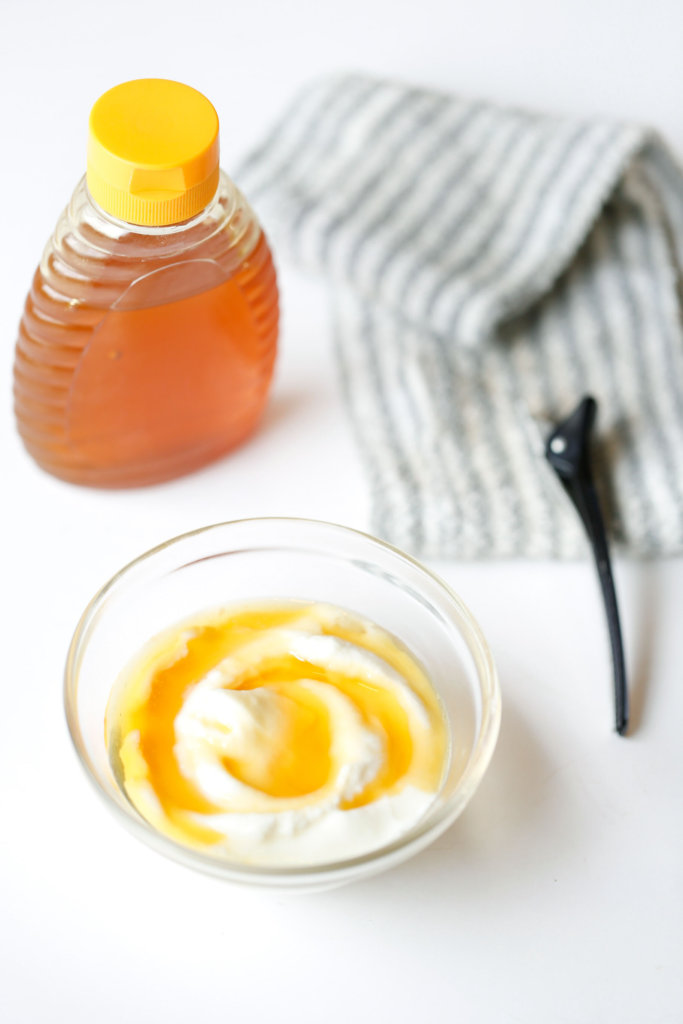 ---
Ingredient Spotlight – Yogurt and Honey Hair Mask
How is yogurt good for your hair?
Natural yogurt is full of protein, it offers nourishment that our hair needs to grow strong and healthy. It also has fat that moisturises your hair and makes for a great natural conditioner.
Are you trying to grow your hair? Yogurt has lactic acids, which is great for cleansing the scalp and clearing away dead skin cells to help your hair follicles grow.
what to look for: full fat natural yogurt
How is honey good for your hair?
Honey is a humectant, it attracts and retains moisture in your hair. Honey is also an emollient, helping to soften and smoothen. Full of vitamins, it's also skin food for your scalp.
what to look for: raw honey from a sustainable beekeeper
DIY Deep Conditioning Yogurt Hair Mask for dry, frizzy hair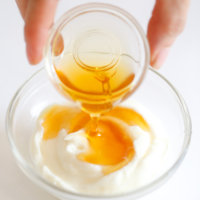 2 tablespoons natural yogurt
1 tablespoon honey
Combine all of the ingredients together.
Work the mask onto your hair, from the scalp to the ends.
Give your scalp a good massage – you want the mask to cover your scalp.
Leave the mask on for 15 -20 minutes.
Wash as normal, but really well! If you use conditioner, just a small amount on the ends will do.
Do this treatment once a week to restore and maintain your hair.
For longer hair, just double the amounts of ingredients you use.
I hope you love this hair mask and it makes you feel really good 🙂
Militza xx
---
p.s. Give your friends the gift of a good hair day – hit those share buttons below and spread the word!
We don't need to spend a small fortune on products. All you need to care for yourself well, are simple, whole foods (and a few good recipes). If you'd like to get a fresh whole food skincare recipe in your inbox each week, join 17,000+ people who have signed up for my newsletter.