A lot of you know that I'm taking a nutrition course on-line. It's from the University of California, it's free, it's amazing. I truly love the internet! I'm halfway through, and we've been learning about heart disease, obesity, diabetes… things that we can largely either avoid or cause by our food choices. No pressure, right?
I haven't always been focused on health, but I've been going through a big food journey myself. I've been searching for a way of eating that is best for me and my family, and the funny thing is that I've come full-circle: the answers are leading me right back to home.
Roasted Red Pepper Chickpeas with Watercress – MyNewRoots
Growing up, my mother worked full-time, yet always made us a home-cooked meal. They were simple meals, that she could make quickly, but always from whole foods – not processed or packaged. That's a big statement about the importance that she placed on family, food and health – and I think it's what has shaped my food choices today.
Oven Baked Fish Fingers – Food 4 Tots
Now that I'm a mother, I cook all of my family's meals and honestly, sometimes I give myself a hard time. There's so much information out there about what we should and shouldn't eat. I worry about things like my kids eating white rice over brown rice or if I bake with sugar. I read about pesticides, hormones, GMO's and it's made me almost scared of food.
I like having information, it's empowering. I like knowing about how food affects my body, to help me focus on eating the right things. But I don't want to forget how to enjoy food.
Yes, eating unhealthy food is bad for you, but so is having an unhealthy attitude towards food.
Oatmeal Chocolate Chip Sandwich Cookie – Spoon Fork Bacon
It needn't be this complicated or scary or stressful. It's much simpler than that, my Mom knew this. Cook your own food. Use whole foods with natural ingredients – as unprocessed as you can find. Cook with love and enjoy your meals together. We'll be just fine – even better, we'll be healthy & happy!

I get a lot of inspiration when planning my family's menu from food blogs all around the internet. Some of them (for different reasons) subscribe to a particular diet, but that's ok – I don't need to follow their diet to enjoy their recipes. I like to have an inclusive approach to our meals – getting in a lot of variation and always trying new things. So, in no particular order – here are my top four favorite food blogs. I hope they too help you cook up beautiful – mostly healthy, but fully loving – home-made meals! Enjoy.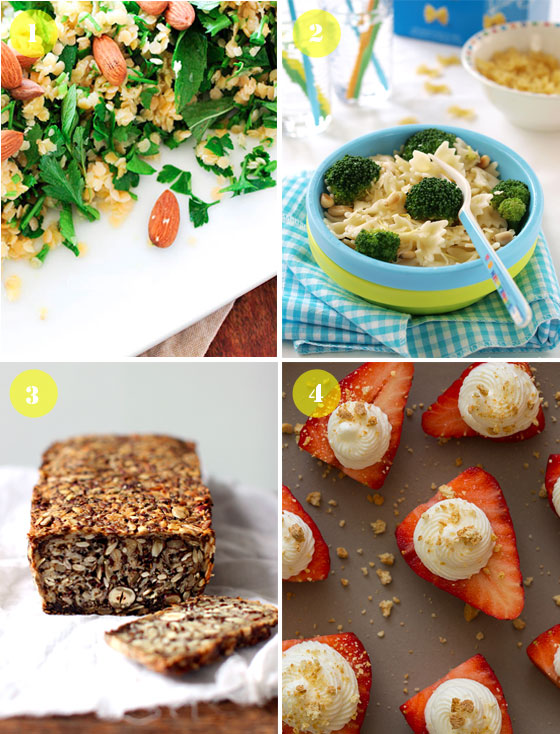 p.s. The nutrition class that I'm taking has given me a… healthier perspective. It's all based on scientific data and research. After years of studies on hundreds and thousands of people – it seems that the best approach to healthy eating is simply: balance. So, balance is key in all areas: work, life, family, food… and finding ways to achieve it may just be the secret to health & happiness. I'd love to hear from you – what does balance mean to you? Is this something that you work on to achieve?