We're in for a treat here! This recipe comes straight from the expert hands of Teresa, owner of Balm Kitchen in Singapore. Teresa is a skincare maker that uses all natural and vegan ingredients. She dropped by my workspace to show us how to make one of her favorite, rejuvenating skin masks.
If you're not giving yourself a mask every week – I'm telling you that once you start – you'll see a huge difference in your skin! It's a small effort, with a huge return – and that's what simplifying is all about.
Teresa tells us about about the ingredients:
Clay: All the clays are great cleansers and effective in drawing out impurities from the skin. They are rich in minerals and is useful in helping to replace lost minerals back into the skin. Kaolin clay is the gentlest among clays and can be used for any skin type. Green clay has great cleansing power and more drying thus making it suitable for combination towards oily skin.
Glycerine: Glycerin is a humectant and will help to draw moisture out from the deeper layer (dermis) to the outer layer (epidermis). You can replace this with honey, which is also a humectant and has antibacterial properties.
Green Tea Extract: Green tea extract is loaded with antioxidants that protect our skin from oxidation. You can replace this with Matcha Powder or Sprirulina Powder, which is rich in beta-carotene, minerals and amino acids. It is nourishing and moisturising to the skin.
Rose Infusion: helps to balance and nourish the skin.
Frankincense Essential Oil: Promotes cell regeneration and beneficial for all skin types especially dry and mature skin.
Geranium Essential Oil: Skin balancing properties by regulating oil production and has a calming effect for the user.

Once you mix in your dried ingredients, you then activate it with the glycerine, essential oils and rose infusion water. Teresa recommends that you let the mask sit for 20 minutes to activate all of the ingredients before you put it onto your skin. Great tip!
The consistency is thin, but not runny. With your fingers you can actually paint this onto your skin.
Leave it on for about 10 minutes, wash with warm water and you are good to go!
Rejuvenating Face Mask Recipe
by Balm Kitchen
ingredients:

1 tablespoon of Kaolin white clay
1 tablespoon of Green clay
2-3 tablespoons of Rose buds infusion
1/2 teaspoon of Glycerin or honey
1/2 teaspoon green tea extract – or – matcha, or spirulina powder
1 drop of Frankincense essential oil
1 drop of Geranium essential oil
directions:
To prepare ahead: Take 10 dried rose buds and infuse in 200ml of hot boiling distilled water (to kill off any microorganisms). Cover and infuse for at least 10 minutes. Use only distilled water instead of tap water as tap water contains impurities and also microorganisms.
1. Blend the clays together with glycerin/honey until very smooth.
2. Trickle in rose buds infusion slowly while stirring.
3. Add matcha/spirulina powder and essential oils.
4. Leave the clay to activate for 20 minutes before use.
Do not store the mask. It has to be used up on the day it is made to prevent growth of microbial organisms.
How to use:
Apply a layer of mask on moist and cleansed skin. Avoid eye area. Leave mask on for 10 minutes. Wash thoroughly with warm water. Use the remaining rose buds infusion as toner. Soak the cotton pad slightly with the rose infusion and apply onto face. Leave on to dry naturally. Moisturise as usual. The mask can be used once or twice a week.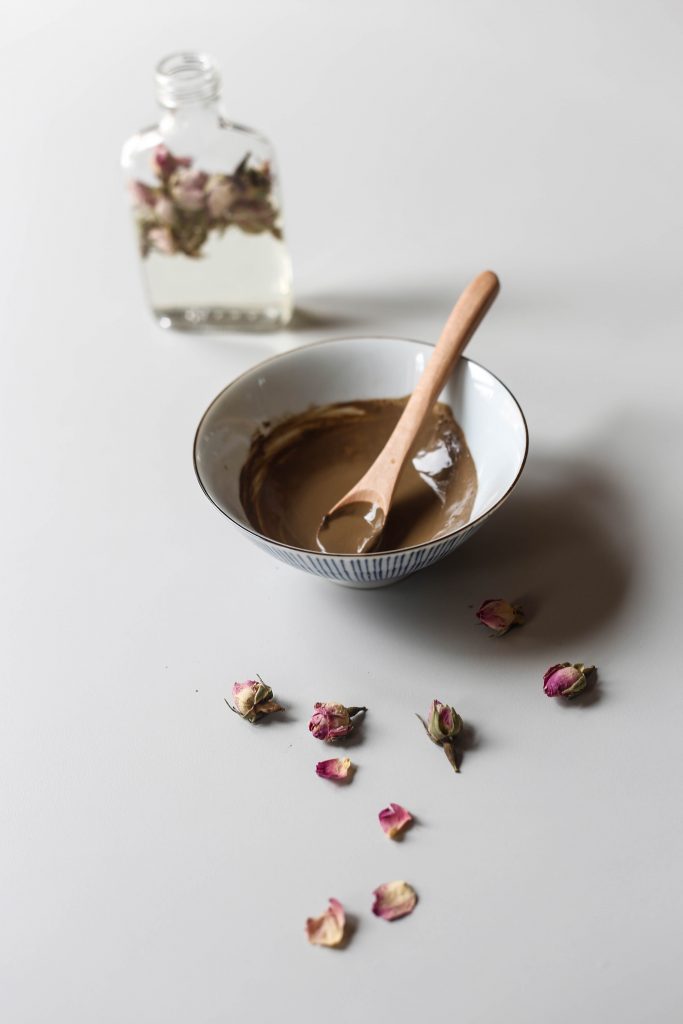 I think you'll really love this mask. Teresa is so generous to share her secrets with us! Check out her online shop and discover more of her handmade treats!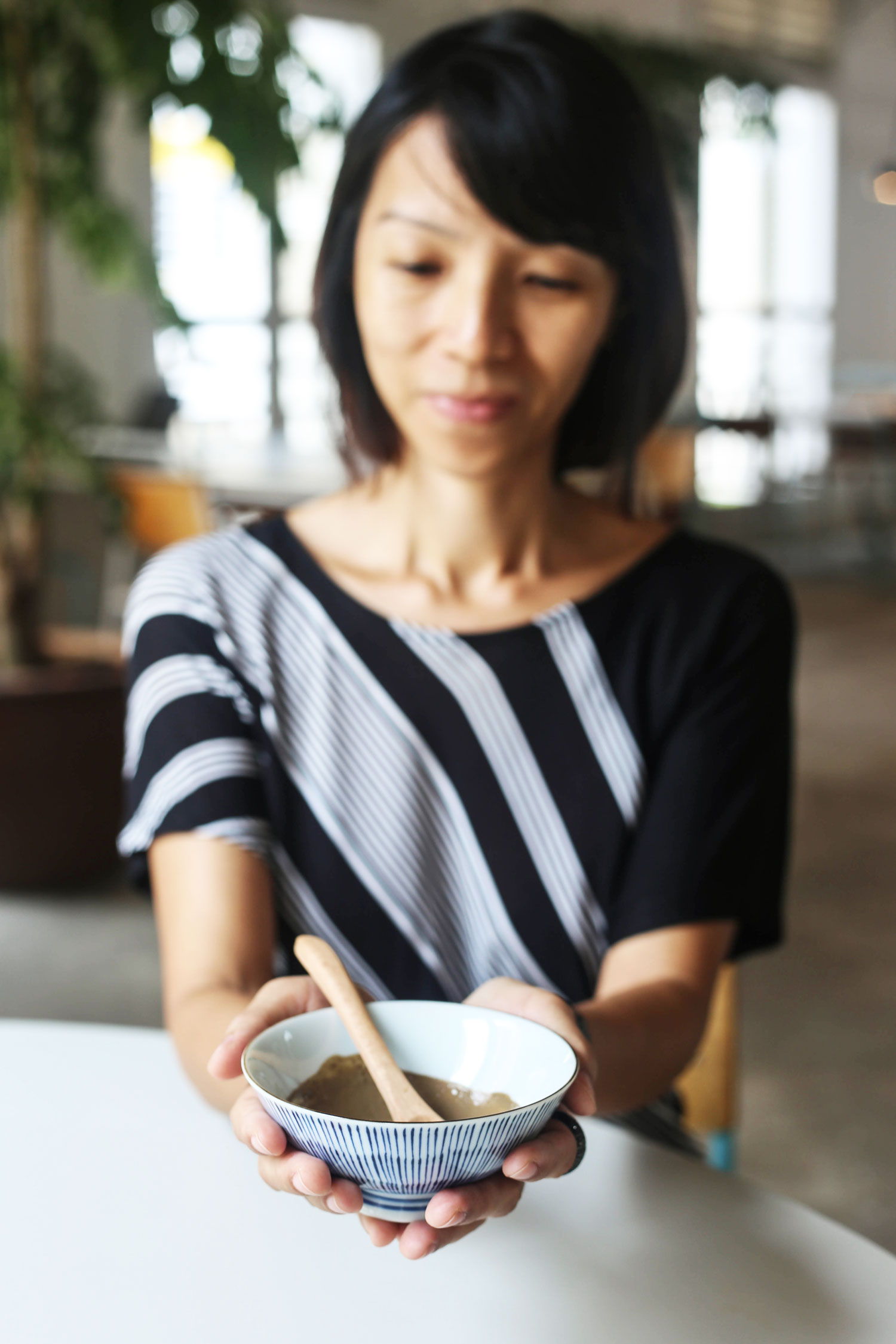 ---
Singapore Shopping Guide
Living in Singapore?
I'll show you where to find all the ingredients you need to make this recipe.