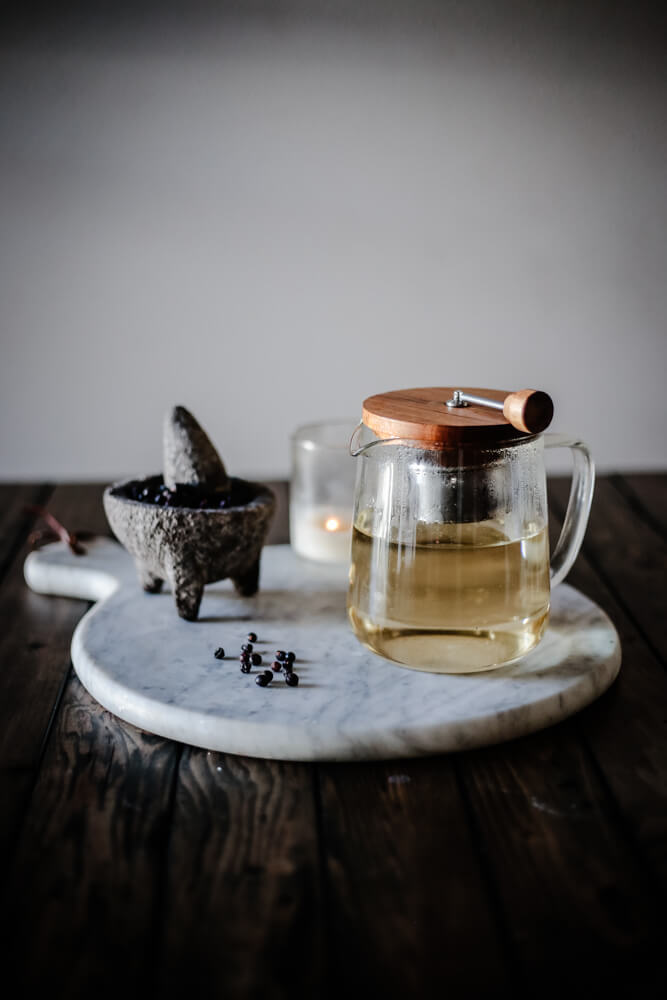 Herbal baths are an underrated form of wellness. Soaking in herbs and warm water is a powerful way to draw in healing constituents, and deliver what you need to feel your best, whether it's something soothing or stimulating.
Juniper berry is an interesting herb because it has a soothing quality for skin, yet stimulates so many different healing actions in the body. In this recipe, I'll show you how to pour yourself a juniper bath to improve your wellness!
Juniper Berry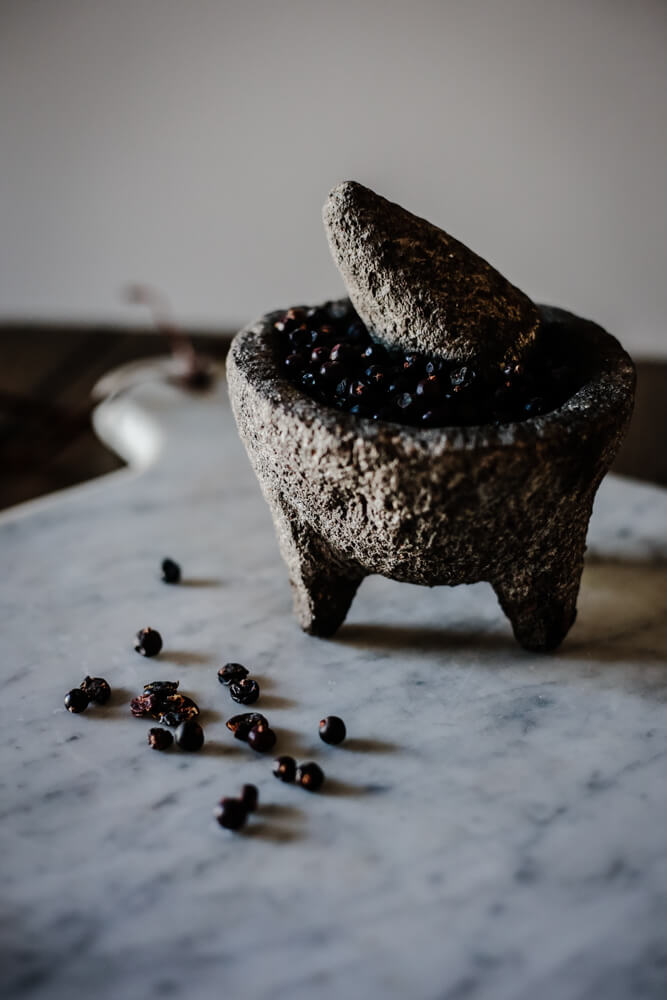 The berry is not actually a berry. When you crush one open, it looks more like a little cone with seeds. It's so incredibly fragrant, the aroma instantly fills the air! If you're a gin drinker, it may remind you of your favorite gin and tonic. But without the alcohol undertones, to me, juniper berry smells more of crisp forest air, it's a little sweet, rich and resinous.
Juniper has a long tradition of use for topical applications to ease the pain of arthritis, muscle tension, and even gout. Its incredibly antiseptic and anti-inflammatory, helpful for conditions like acne, psoriasis, and eczema.
The berries are prepared as topical remedies in different ways: powdered and used as a poultice over wounds, infused into oils to create a salve and used in bath remedies.
Juniper berry is high in tannins, which has an astringent, toning action on the skin. It's high in resins, which like all resins have a healing quality, because of its disinfecting and drawing action. And it's high in Vitamin C, which is an antioxidant with an array of skin benefits, from stimulating collagen to brighten the complexion.
The slightly warming and stimulating actions of juniper helps to promote circulation, which makes it really helpful for varicose veins and eliminating waste build-up under the skin. It also eases bloating in the body and moves water retention.
Juniper Berry Bath
To make a juniper bath, crush 2 tablespoons of juniper berries. They crush very easily in a pestle and mortar, or you can simply blitz them in a blender for a quick second.
Pour over boiling hot water and allow the juniper berries to brew for 20 minutes. This creates a "tea" that would be too pungent to drink, but perfect for the bath and topical use.
For those working with clients:
Juniper baths can be part of a protocol for your client if detoxifying is part of their healing journey, or if they are suffering from arthritic pain conditions. If you are a personal fitness coach, a good idea is to offer Juniper Bath Soaks for your clients to help with their muscle recovery.
How to prepare juniper bath soaks for your client: I recommend that you grind the berries into a powder using a blender – and then mix the juniper powder into magnesium salt flakes. For this, I recommend 1/2 cup of ground juniper berries to 4 cups of magnesium salt flakes. Instruct your client to use 1 cup per bath.
Or, provide your client with whole juniper berries and the instruction below to make their own herbal baths.
Herbal Bath Recipe
ingredients:
– 2 tablespoons juniper berries
– 2 cups boiling water
method:
– Crush the berries and brew in boiling water for 20 minutes
– Pour the herbal tea into a warm/hot bath
– Soak for 20 minutes and enjoy the benefits