When you love what you do, it doesn't feel like work. I get that now because it's exactly how I feel, preparing for my DIY Demo at Ikea.
I've been gathering my natural cleaning ingredients, labeling my jars, glueing ribbons, spraying chalkboard paint – having fun – because I know that green living and making your own natural solutions can be as fun, personal and creative as you want it to be!
If we met at Home & Decor's birthday party and have come for your free Green Cleaning Mini-Guide, here's a big hello and I hope you get great use out of it. If you have any questions, please don't hesitate to ask!
To start detoxifying your home, sign up below for the guide. Then go gather your jars and fill them with your natural ingredients. So, the next time you need to clean your windows, deodorise your rugs or clean your chopping boards – you can easily grab for your green cleaning kit and never again need to use toxic chemicals to do these simple jobs! Happy cleaning.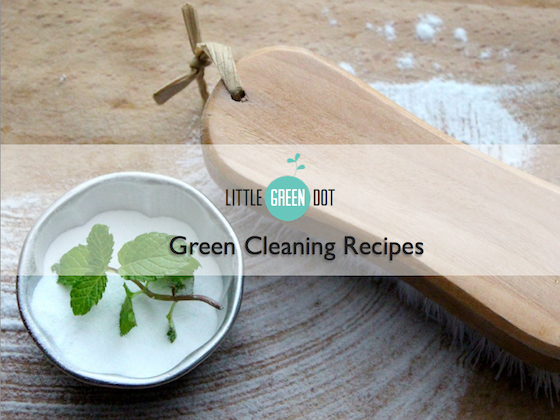 Get the Green Cleaning Mini-Guide!
In this mini-guide, I've included three of my favourite natural green cleaning recipes. They're so simple, but they really work! Inside you'll find:
The All-Natural, All-Purpose Cleaning Spray recipe, for all around the home
My Chopping Board Cleaner recipe and my Room & Carpet Deodoriser recipe
Tips and tricks to get the most out of your natural cleaners
If you'd like to receive the mini-guide, just enter your details in the box below, and I'll e-mail it right over to you!
[optin_post source="post-green-cleaning" submit="Send me the guide"]Sign up FREE to get the Green Cleaning mini-guide and learn to clean your home the natural way![/optin_post]
Have fun creating!
Living in Singapore? For more home cleaning recipes, join us at our next workshop, where we take a close look at the chemicals found under your sink, learn how to identify toxic products and bring home tips, tricks & recipes to detoxify your home! Our workshops are hands-on so you'll get to make two products in class to start using at home right away!
And if you'd like more info, leave a message below or send me an email.