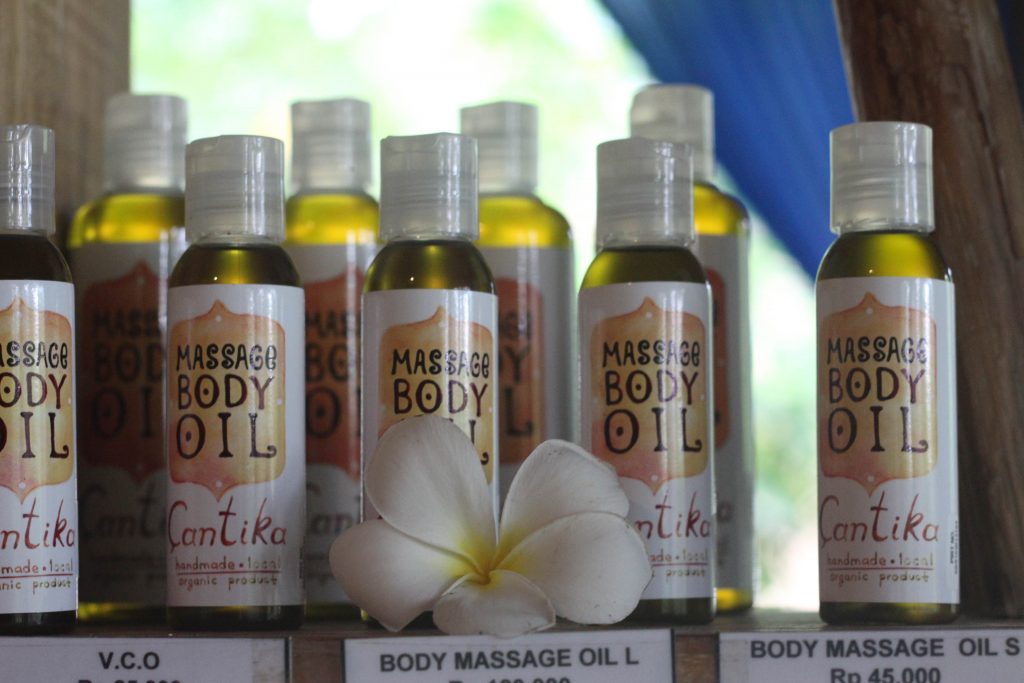 Throughout my trip in Bali, I've been spotting this brand of all natural skincare, Çantika, in so many little shops. The ingredients look amazing, completely natural. Its locally produced and after a bit of research online, I saw that it's getting great reviews!
Now nearing the end of the trip, we're in this small town in Ubud – and happily to my surprise – the home of Çantika, where the products are made.
Bring a piece of natural Bali life into your home
I got to spend the day with them, learning about their philosophy and natural skincare – it was such an inspiration. I think you'll love this recipe for a Fresh Face & Body Mask that I learned. I'm sure you'll feel just as inspired making it as I was!
At Çantika, they do fresh masks, scrubs, lotions made of the most fun ingredients like carrots and broccoli, egg whites and flowers…think Lush, except the manufacturing happens in the middle of a jungle in a tiny village on a small island. That kind of thing…
The owner is Jasi – she's been making her natural skincare for over 22 years and teaches workshops on how to make the products she sells and uses in her popular spa. You know I had to jump on this right away! My girls got in the action, it was such a special day and I came out feeling so inspired and bursting with new ideas!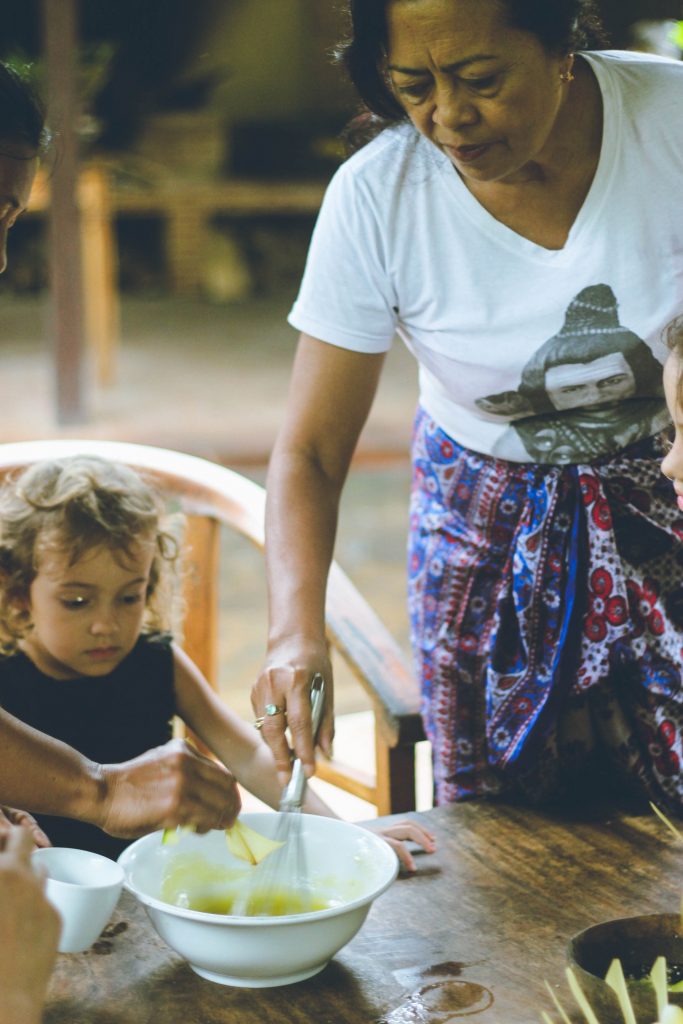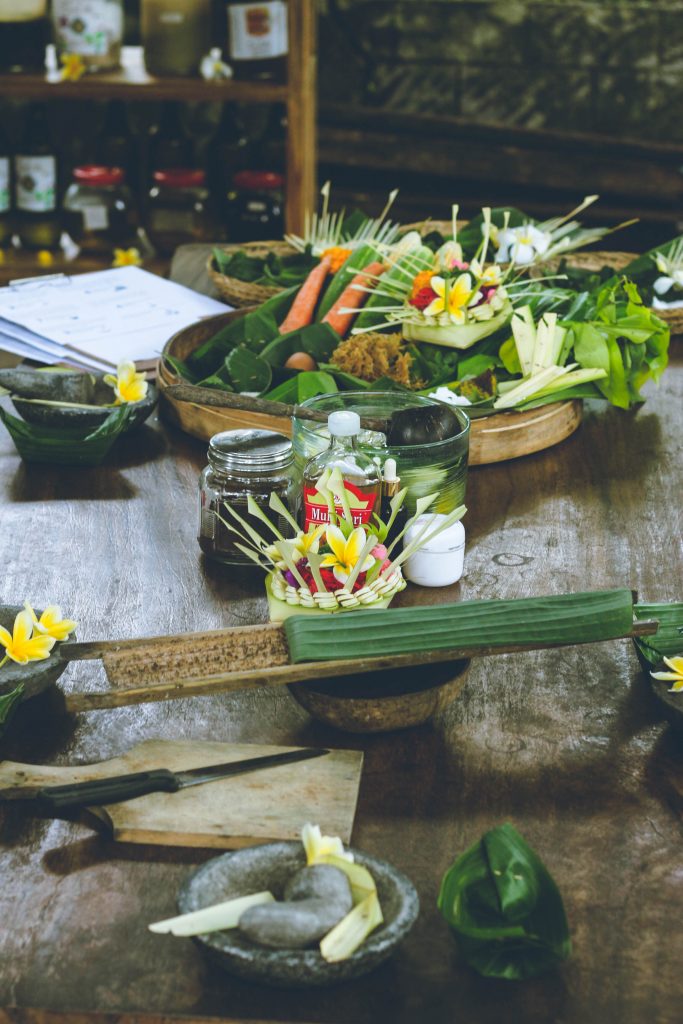 People forget what nature can provide.  – Jasi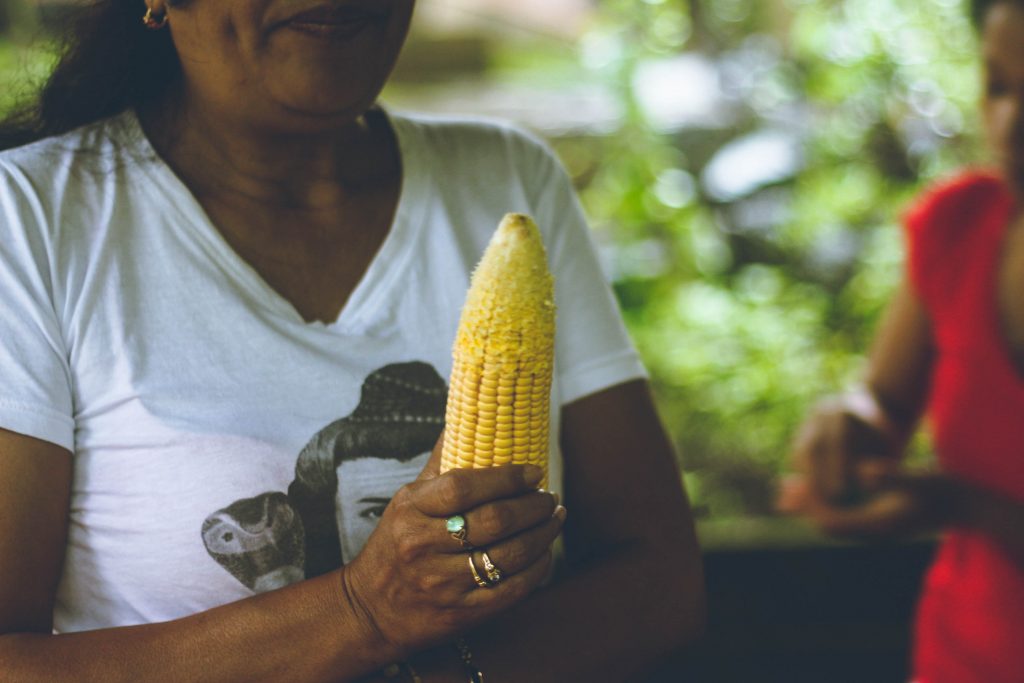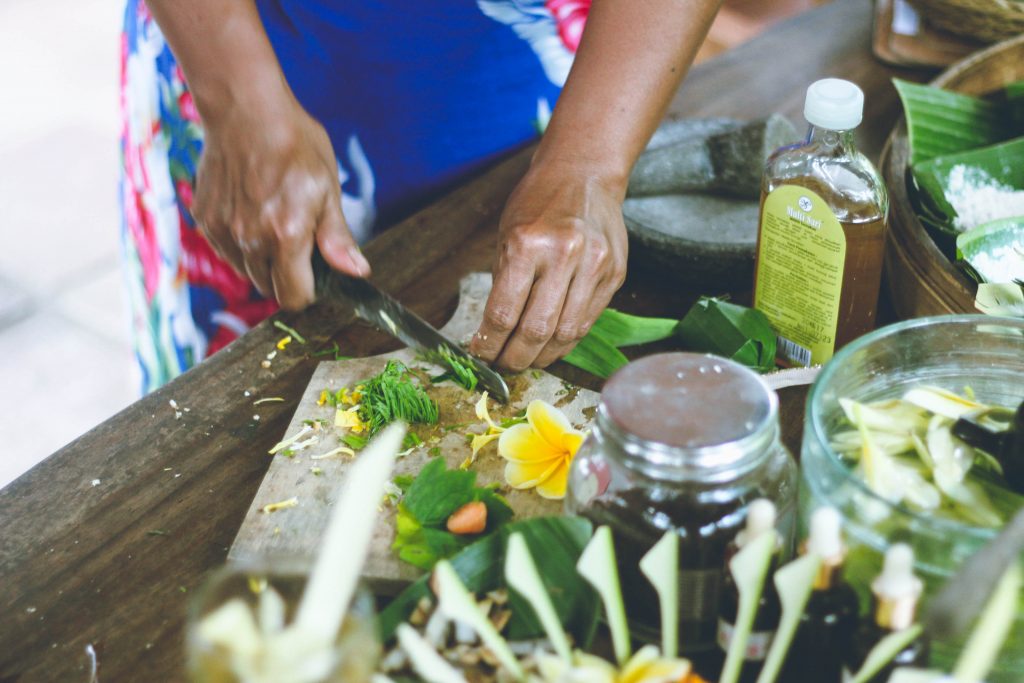 Inspired by this workshop – here's a recipe for a fresh face mask that you can make at home. In the spirit of living green – we're going to use fruit and veggie scraps in our recipe. Instead of wasting them – we can extract essential oils, vitamins and nutrients that help to promote healthy skin.
Beautiful Bali Fresh Face & Body Mask
For this fresh fruit & veggie mask, we're going to use any kitchen scraps from the day: orange peels, carrot peels, broccoli stems, the core of a pineapple… things you would have normally have thrown away. Throughout the day, store them in a baggie in the fridge. Use them in your mask within one or two days.
1-2 cups fruit and veggie scraps
1/2 cup rice
1/4 cup fresh cucumber
1 tbsp honey
1 tbsp oil – coconut, grape seed or your favorite oil
3-4 tbsp clay or ground oats
gently simmer the peels in water for 30 minutes – like making a stock. This stock liquid will contain varied vitamins and essential oils, food for your skin.
collect 1 cup of the stock water and add 1/2 cup of rice to soak for at least one hour. Do not add heat. You want to soften the rice, to mash it into a paste. The rice will absorb the stock water, and the vitamins and essential oils along with it. You can use extra stock water to rinse your face with.
grate the cucumber – collect 1/4 of the juicy flesh
Using a pestle & mortar (or food processomash the soften rice into a paste
Combine all of the ingredients together to form a thick paste that will stick to your skin. To thicken add more oats or clay. To thin it, add more stock water.
apply the mask all over. Let it sit for 15 minutes, then rinse clean with water or left over stock water.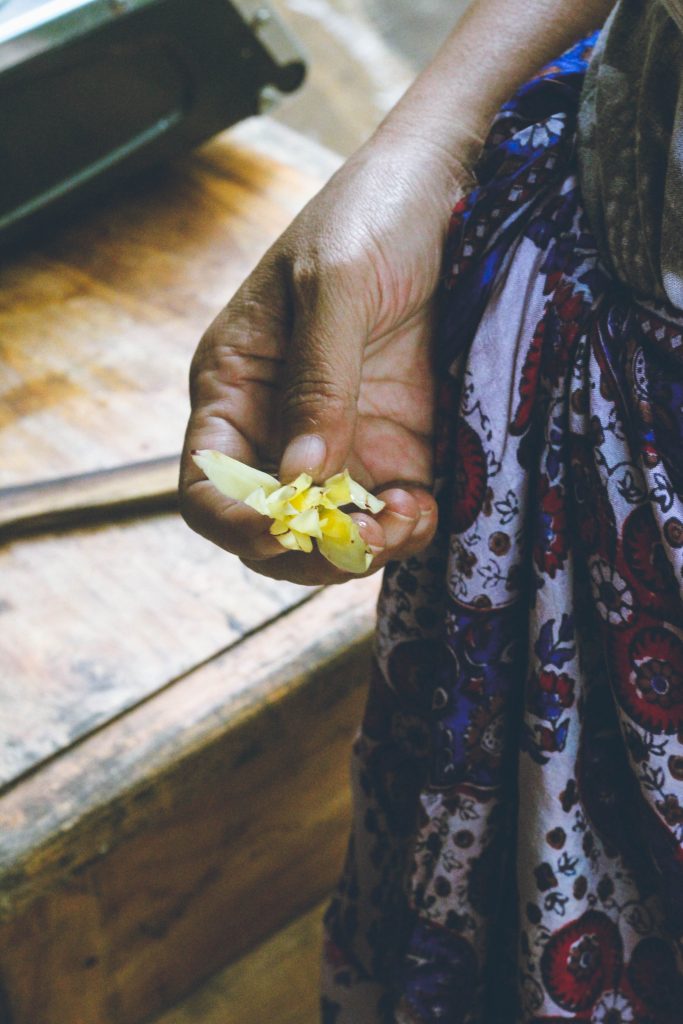 These recipes not only beautify you from the outside, but from the inside too.
Nature teaches us to be patient and loving with ourselves – it's important to spend time there. Add that balance into your life, take out the time – it will change your life.  I often hear from readers that they don't have the time to make things at home. I like how Tony Robbins puts it "if you don't have 15 minutes, you're not living."
I challenge you to carve out time this week.
Plan ahead, choose a day and make something that you've been wanting to. In the comments below, tell me what you will make this week to help you spend time with nature, to slow down and use your hands.
When you make it: snap a picture and share it on Instagram or Facebook with the tag #littlegreendot. Celebrate your accomplishment and inspire us all to keep making!
And if you want more, join 17,000+ subscribers who receive a new recipe in their inbox every Tuesday by signing up for my newsletter below.