I'm about to show you how to get crystal clean glass and mirrors, without the use of nauseating chemicals. You'll be using only all-natural ingredients that you probably already have in your kitchen!
Here's my hand behind my glass door! Bet you can't see a streak!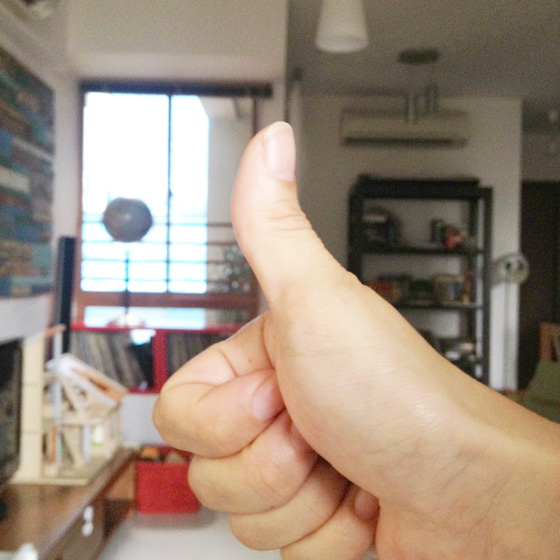 The first thing to consider is, what you are cleaning away. Ask yourself:
Is it dirt, or just water-stains?
Water Stains:
Usually, on bathroom mirrors,  you're only dealing with built-up water stains, which are mineral deposits left behind, after water splashes and evaporates. To break down those minerals you'll need an acid, aka: vinegar!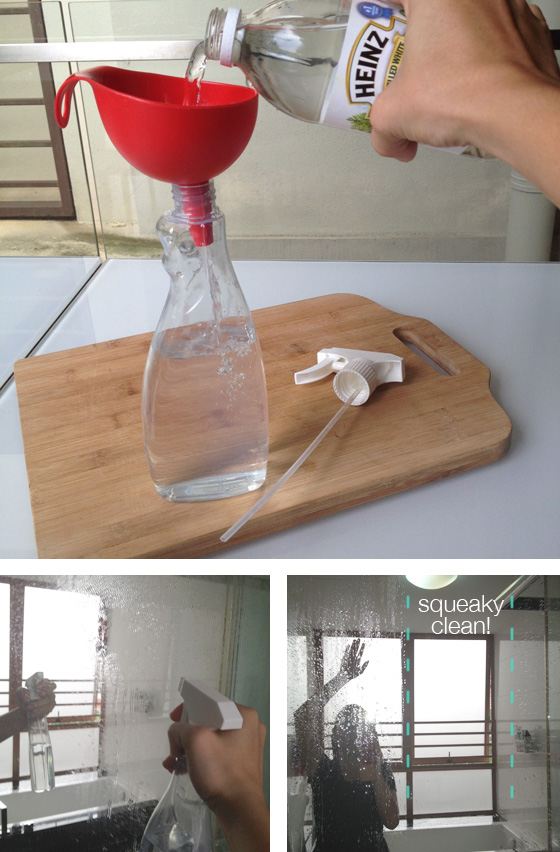 Dirt:
Usually, on exterior windows or sliding doors, you're dealing with a bit of dirt and dust (or tiny greasy hand prints in my case!) To lift and remove the dirt, you'll need a soap which acts as an emulsifier, binding the dirt (oils) and water together. A bit of science there!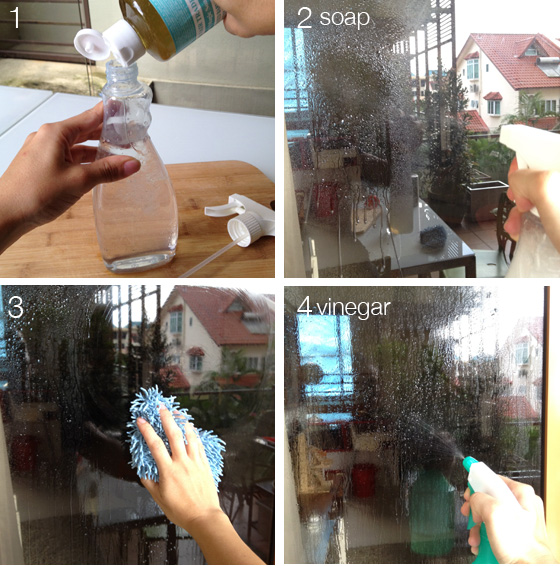 Looking out through my window, admiring the crystal clear view! 
How To Get the Cleanest Windows and Mirrors! Naturally!
Water Stains – Make a vinegar cleaning solution:
1 part vinegar
2 parts water
Dirt – Make a soap cleaning solution:
2-3 tbls Castile Soap (Dr. Bronners)
16 oz water
Water stains:
Prepare your solution in a spray bottle and spray down your mirror.
Then with your squeegee (get a good quality one!) start at the top and wipe down to the bottom.
To finish, use a microfiber cloth to get rid of any last streaks.
You'll probably hear a squeaky sound…that's good!
Dirt:
The order in which you work is crucial! First, clean with soap then rinse with vinegar!
Prepare your soap solution in a spray bottle and spray down your mirror.
Wipe clean with a dry microfiber cloth.
Now that you've removed the dirt, finish with the vinegar solution, a good squeegee and you're done!
Wipe away any last streaks with a dry microfiber cloth – and listen out for the squeaking sound!
With the right tools and the right ingredients, it's really as simple as that! You don't need to buy conventional window cleaners, full of toxic chemicals anymore!