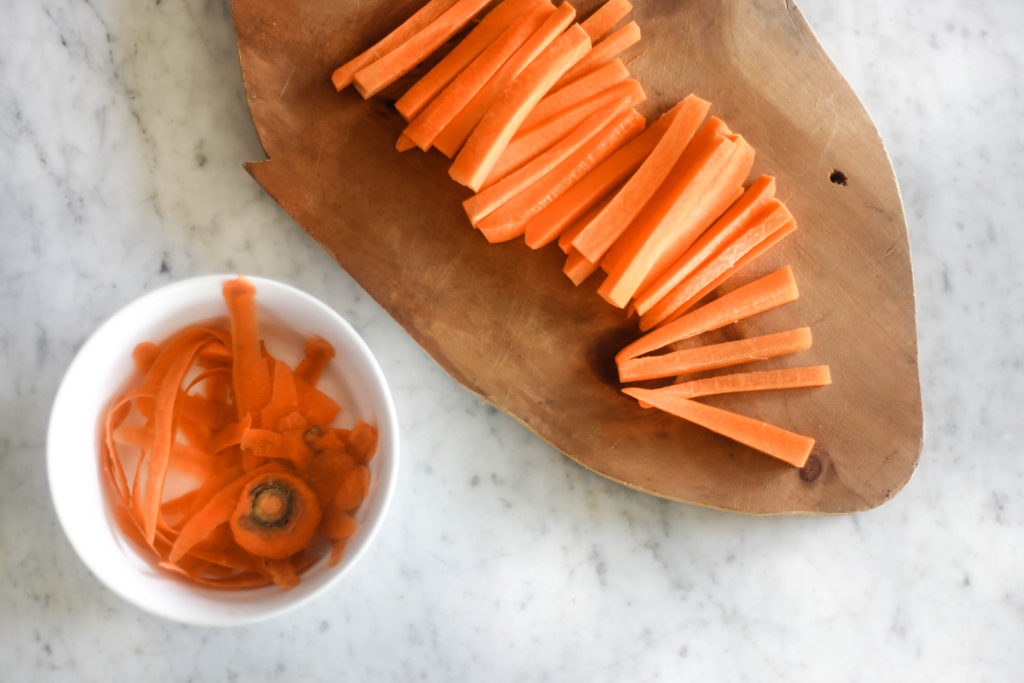 Bâtonnet is a skill that makes a big difference in the ease of cooking.
Bâtonnett is a French vegetable cut where you cut food like round vegetables and fruit into long, stick pieces.
This is the same technique that you would use to turn a whole potato into french fries, to make vegetables sticks for dips, or simply as a side dish. It's also the base for julienne – good for stir-frys and salads.
Here's a visual guide on how to bâtonnet a carrot, step-by-step.
I serve it often as a side dish, and cook it using the Steam/Boil method. Another handy kitchen skill to have!
---
How to Bâtonnet a Carrot
Start by peeling the carrot… I think it's a good idea to keep a scrap bowl by your side as you work…
Cut off the knobbly ends…
Then cut the carrot in half. This determines the length of your sticks. If you want smaller sticks: cut the carrot into thirds.
Now you want to take your pieces, and cut it into even slices.
Mmm, all nice and even.
Then stack your slices of carrot, and cut them into sticks…
How gratifying to see a single round carrot turn into a row of rectangles! It's magic. 
And you're done! Perfect bâtonnet carrots, every time.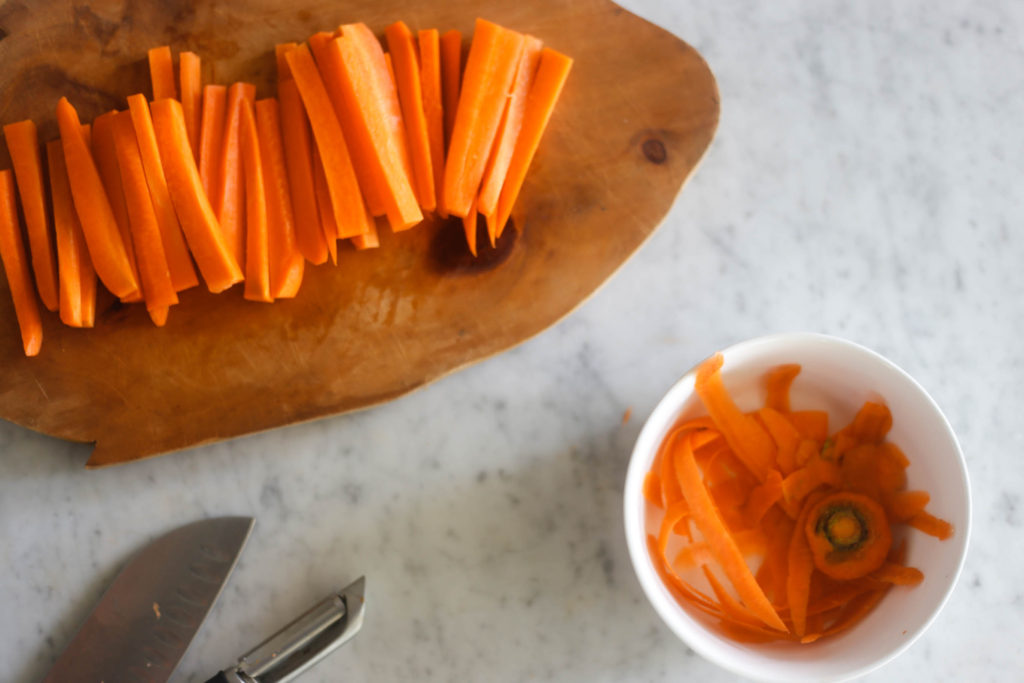 ---
Recipe Idea
How about making this simple buttery carrot side dish using the Bâtonnet cut.  Grab the recipe here.