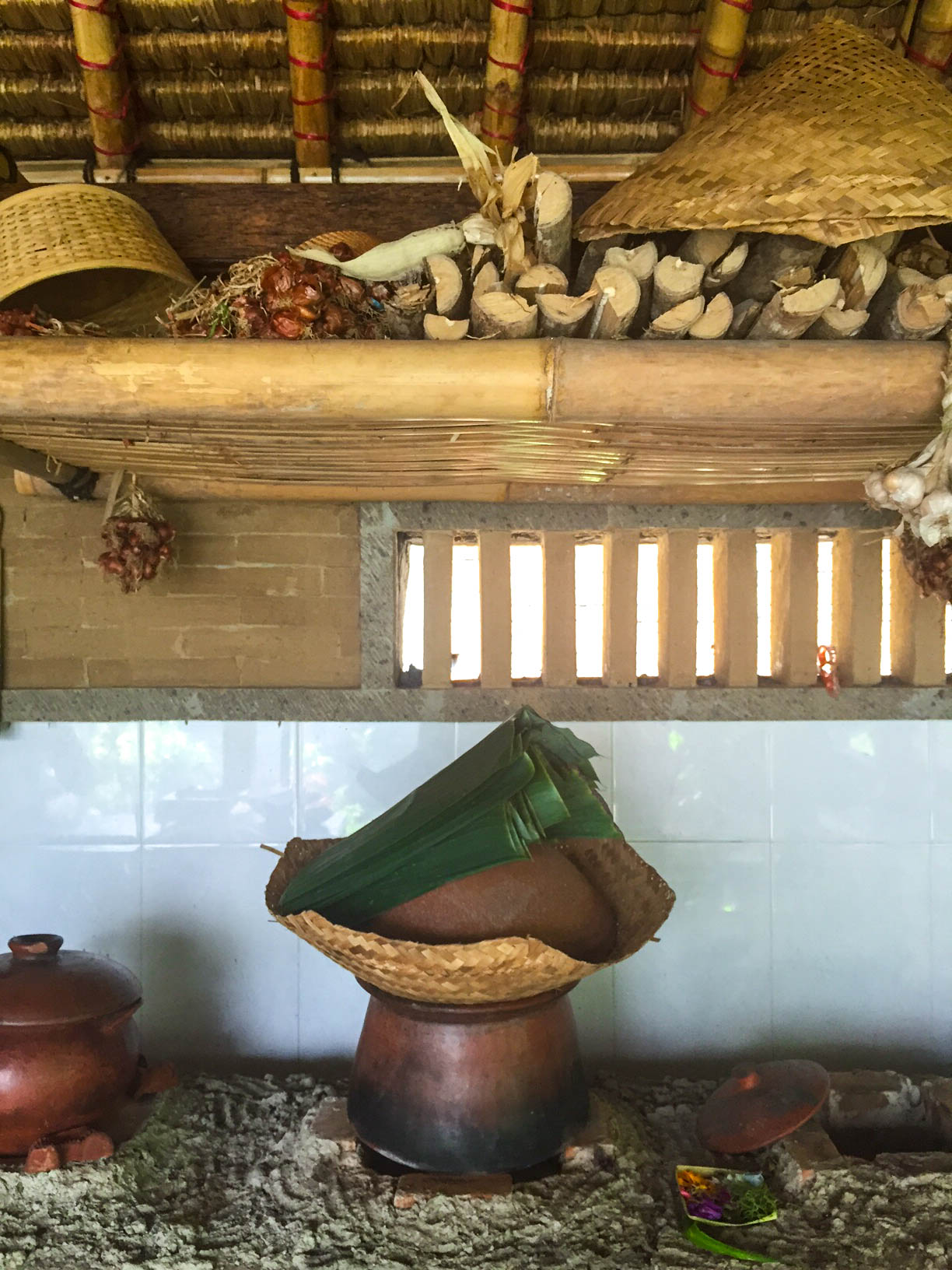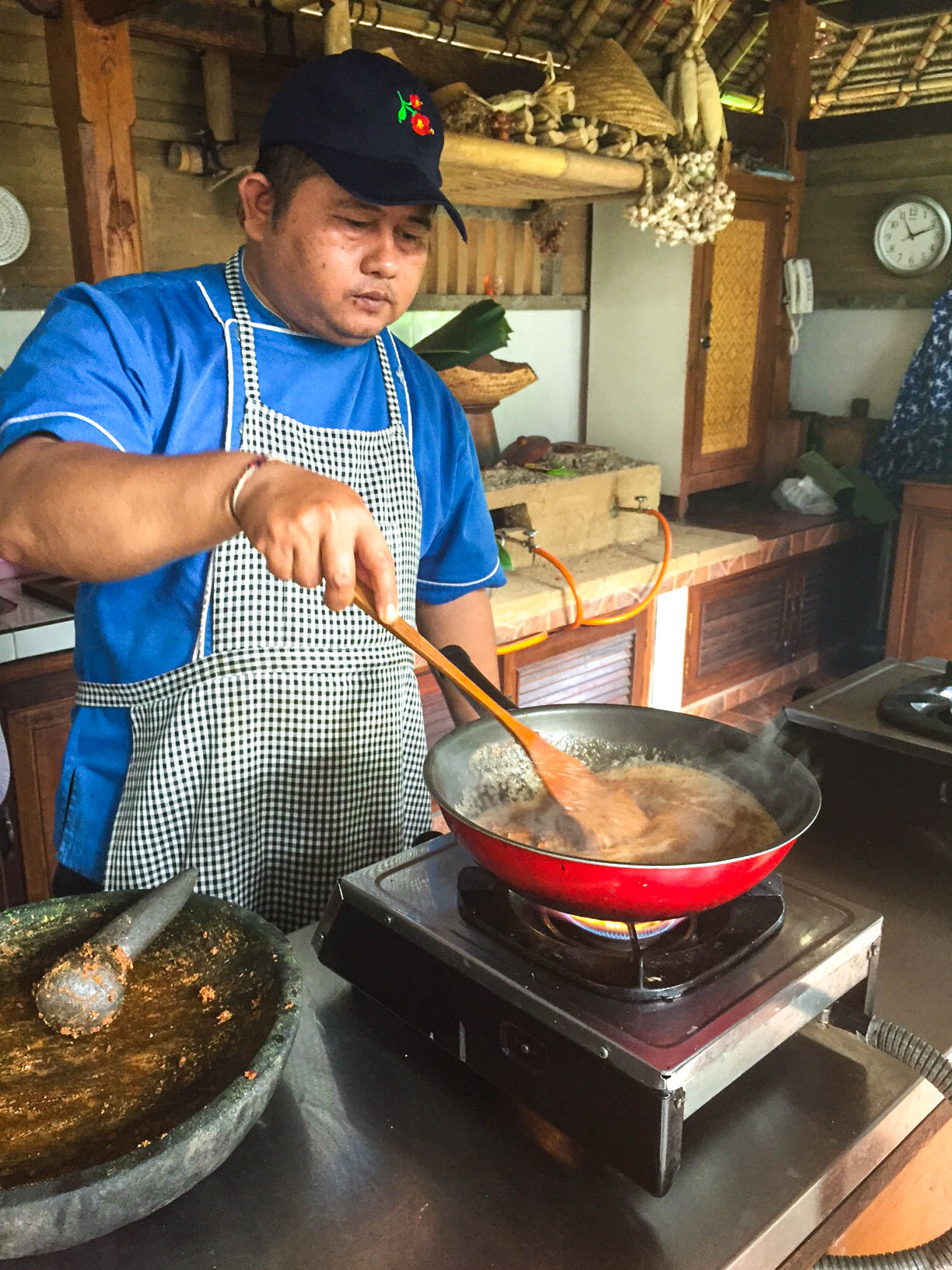 Do you know that peanut sauce that comes with Indonesian satay? The one that tastes so good you'd dip whatever in it? Well, after months of going to restaurants and ordering anything off the menu that comes with peanut sauce, I finally decided to sign up for a cooking class and learn how to recreate my favorite sauce at home.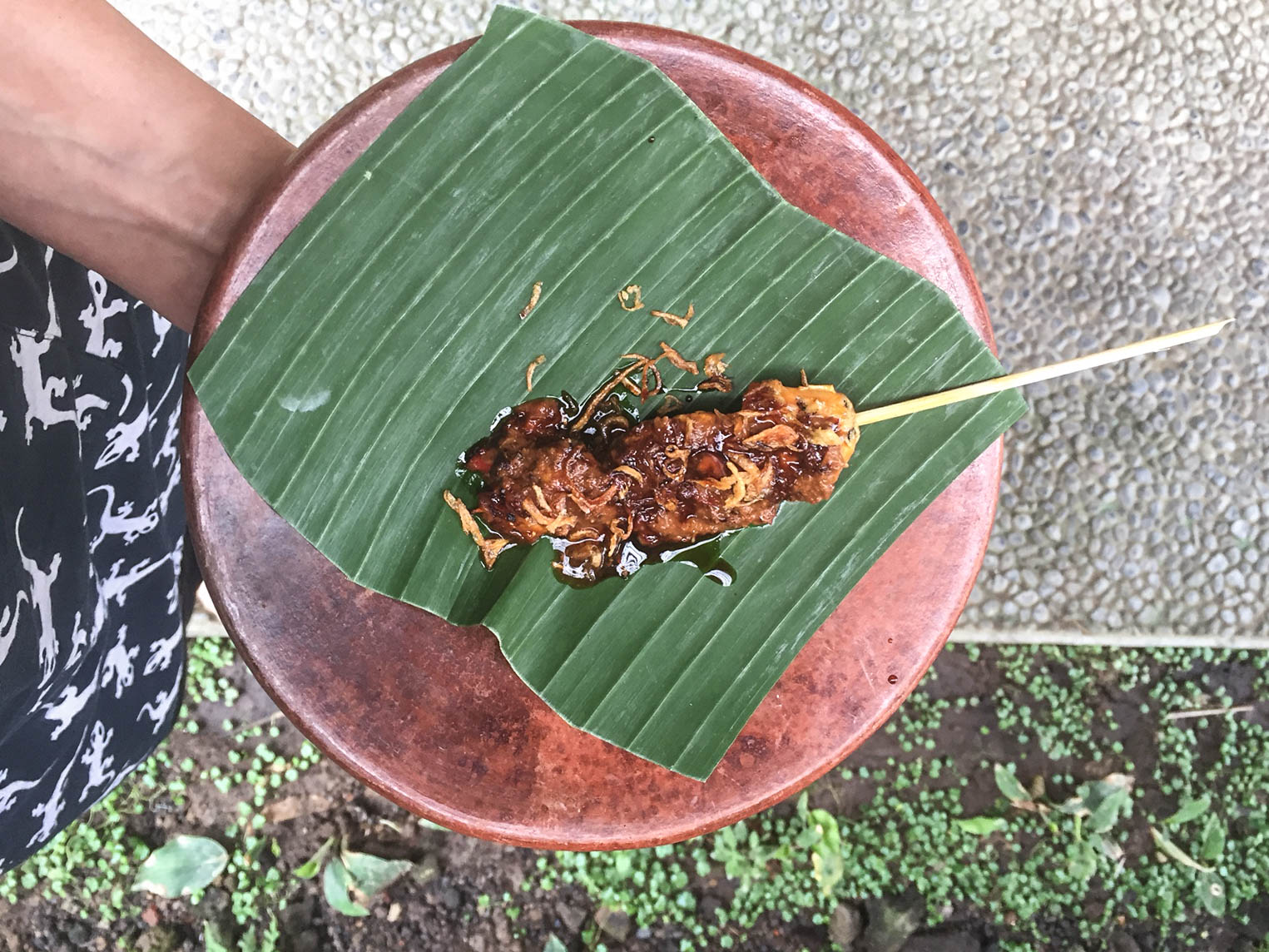 Because, honestly it was getting a little embarrassing.
At Dandelion Cafe, they make the best Gado Gado, which is simply a plate of steamed veggies smothered in peanut sauce. It was so excellent that I pretty much begged the manager for the recipe!
If you haven't tried peanut sauce yet, It's like a sweet and savoury peanut butter that's blended with garlic, chili and pops of fresh lime. Oh my word – it will transform veggies, make chicken skewers taste magical and if you make it at home, you won't have to hold yourself back from licking the plate.
Cafe Wayan, taught me their recipe and technique  – but I'm adding in a little bit of Dandelion's Cafe touches… get inspiration from everywhere!
Indonesian Peanut Sauce
ingredients:

1/2 cup unsalted roasted peanuts (or substitute with 1/2 cup peanut butter)
1/2 cup boiling water
2 garlic cloves
1 eye chilli cut in quarters, or use hot sauce
1 tbsp coconut sugar
2 tbsp kecap manis (note below)
pinch of salt
Juice of 1 small lime
lime leaf, or lime zest
directions:
In vegetable oil, pan fry the garlic cloves and chilli. Dice them after you've cooked it.
In a food processor, blend the roasted peanuts until it becomes like peanut butter (or start from jarred peanut butter)
Add the fried chilli and garlic, sugar, lime juice and zest kecap manis and blend until fully combined.
Kecap Manis is a thick, sweet soy sauce and it's the secret ingredient. You can find it in your asian grocery section, and it's very inexpensive.
In a hot pan, mix the peanut blend with hot water and cook until it forms a thick, creamy sauce. Slowly pour in the water, until you get the consistency that you like.