This alley runs just along my condo where there's a single tree that produces fruit like it's always in season, dripping these soft pods along the pavement.
A few months ago I saw a neighbour collect the fruit and jar it. It sat outside his house for weeks – I was so curious to know what he was doing, but far too shy to ask.
The mystery was finally solved when I met Wendee, her family makes a range of noni enzyme skincare called Biconi – and I learned that this entire time, I've had a superfood growing right in my backyard!
It must have been planted by someone who knew about the benefits of this fruit!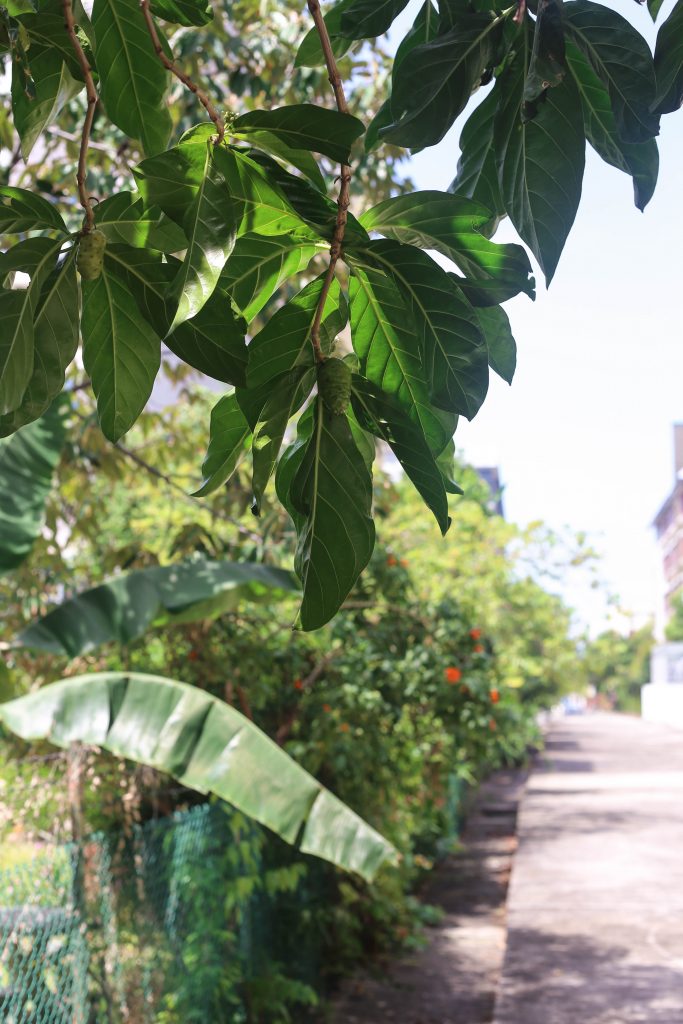 In Singapore, the noni tree can be found, usually in areas where kampongs used to be. In Chinese medicine and Japanese traditions – the leaves and fruit are used medicinally to treat everything from colds to diabetes, infections and skin ailments. The leaves are heated and placed on the chest to treat a cough and to heal wounds.
The fruit itself has potent antioxidants – and I now know that what my neighbour was doing, was fermenting the noni to make a health tonic.
Keep your eyes open for this superfood, you might have one growing in your backyard too! And check out Biconi to see how they use noni enzymes to create whole-food skincare that nourishes your largest organ for healthy skin and hair!