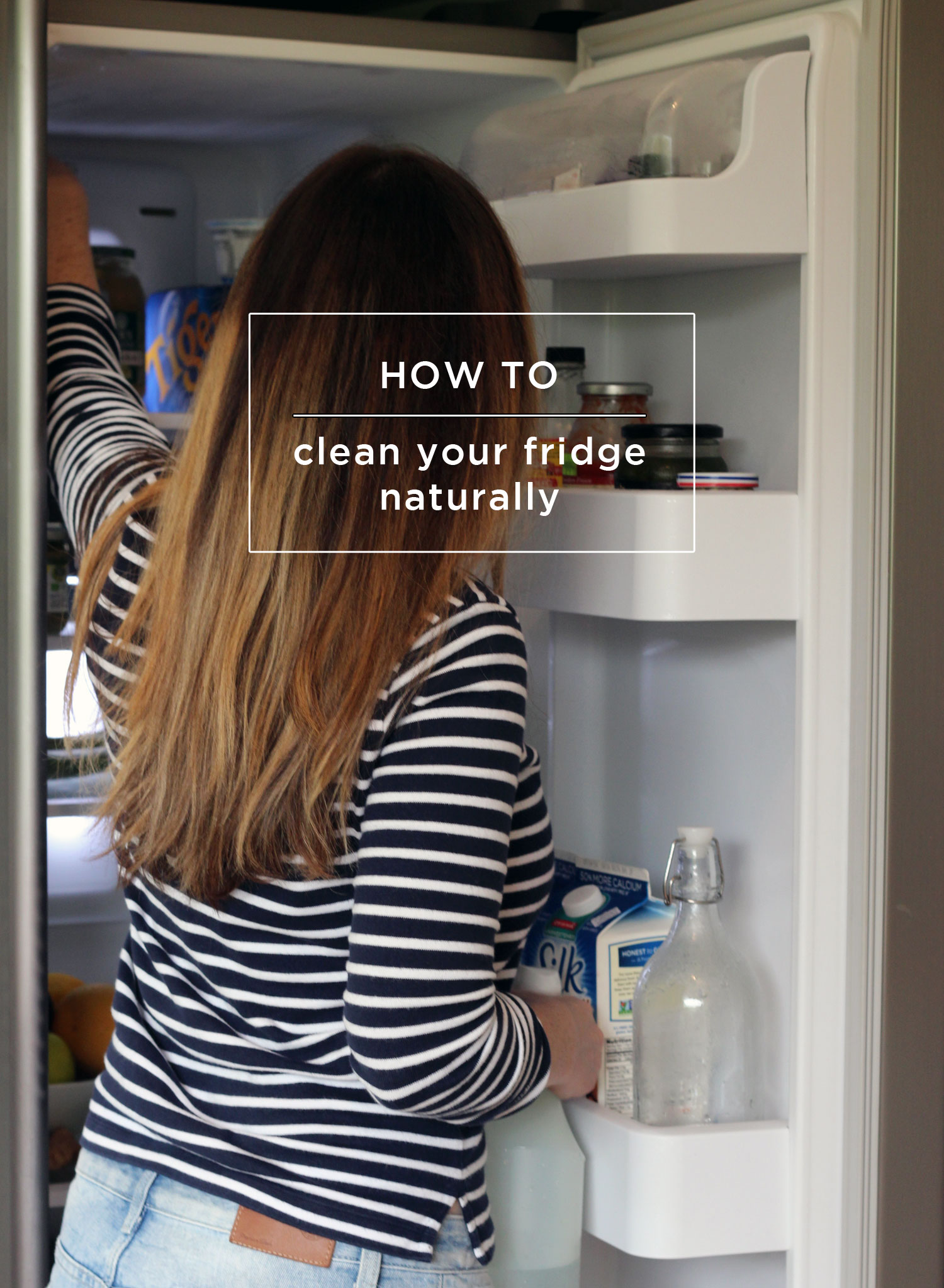 Cleaning out your fridge does not require toxic chemical sprays! It's crazy that they make it, but guess what – we can make it better! In our DIY cleaner – we won't add phtalates, found in fragrance which are an edocrine disruptor. We won't add triclosan, found in many dish soaps and antibacterial products which are causing antibiotic-resistant bacteria. We won't add 2-Butoxyethanol which can cause kidney and liver damage…
I spent the day with my friend Holly, showing her how we can make an effective product – that will work like a charm – but still be safe for us, our family and the environment. Here are those recipes for you to try too! They're super simple, great for tackling fridge spills and keeping it nice and fresh in there!
DIY Natural Fridge Cleaners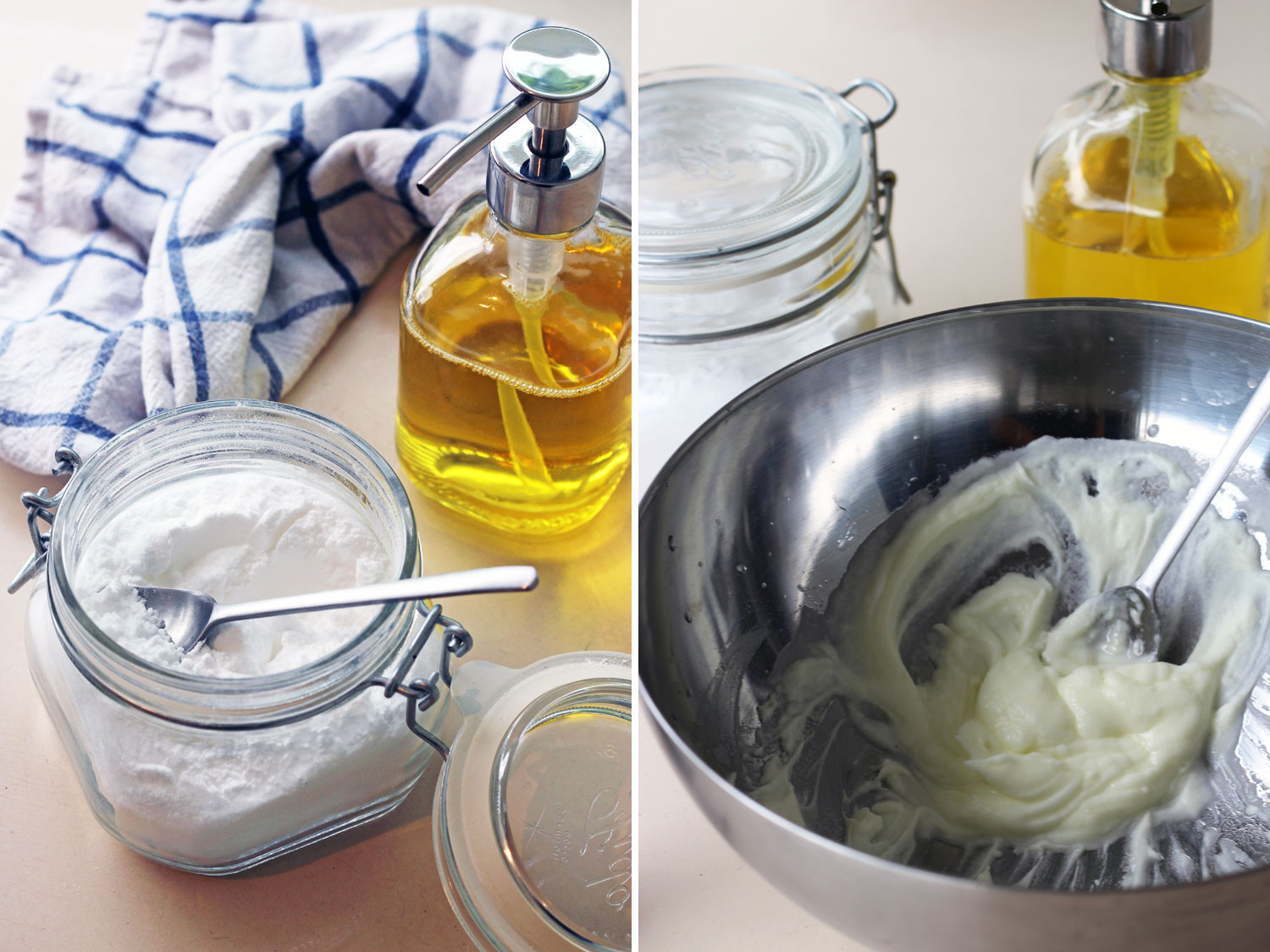 Scrub it down: Make a quick scouring scrub to remove any caked on stains, like that bit of sauce that spilled and solidified in the back of the fridge!
ingredients:
baking soda

liquid dish soap
method:
add baking soda into a bowl

squirt in liquid dish soap until it forms a creamy paste

make as much as the job requires!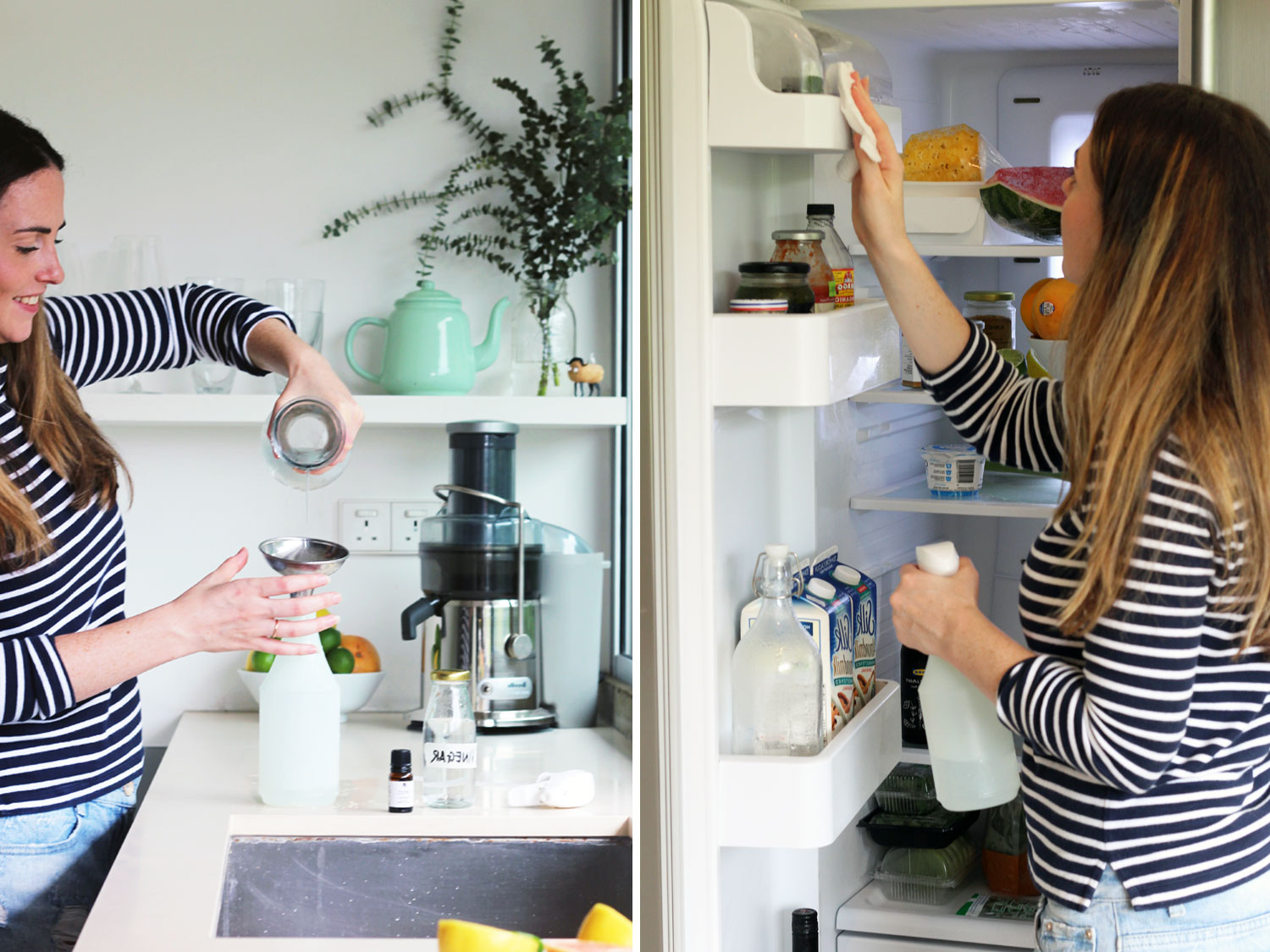 Spray it clean: Vinegar is a powerful cleaner not to be underestimated. It's antimicrobial – the strong acids killing bacteria, viruses, fungus and mold. Plus it's a great deodorizer, helping to freshen the air. The vinegar smell dissipates, taking bad odors along with it.
ingredients:
method:
fill a spray bottle 1/3 way with vinegar

fill the remainder with water

spray without worry!
Next time you clean out your fridge, give these recipes a try! Maintaining our home should be simple and you'll feel good knowing that you're not spraying toxins anywhere near your food! Yuck!