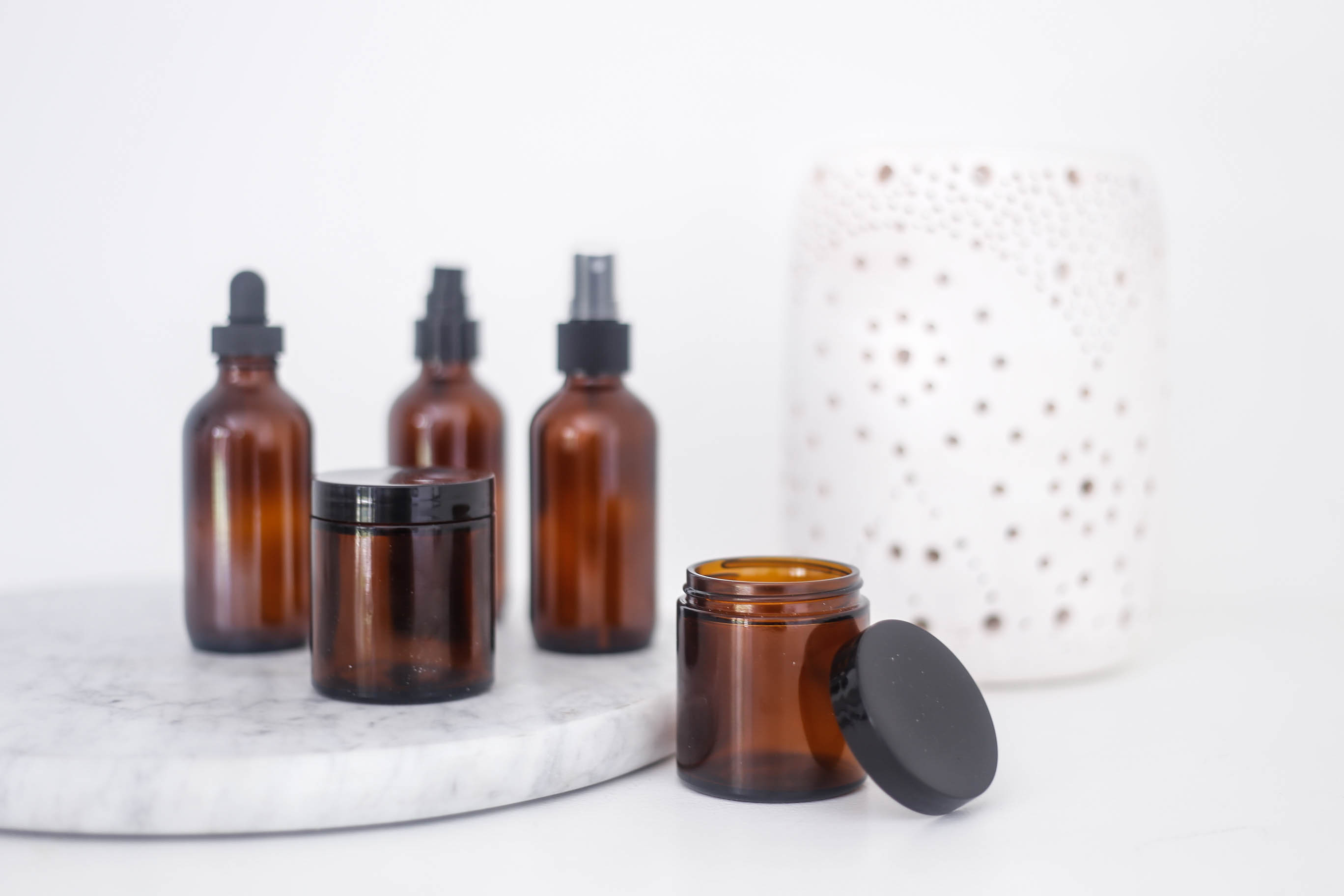 If you love homemade skincare products, this guide will help you get set up with packaging to store your creations. I love keeping my skincare simple, so my collection is a three step daily routine, and a three step weekly routine.
[yellowbox]Need recipes? Check out my online school SIMPLIFY Skin to learn how to create your own collection of beautiful, simple skincare at home.[/yellowbox]
Let's talk about the type of bottles you'll need, which products they're best for, and which color bottle you might prefer.
---
Types of Bottles for Homemade Skincare

Straight Sided Jars:  Scrubs, masks, herbal blends, powdered cleansers, balms
Sprayer Mist Bottle: Toner, body spray, sea salt hair mist
Dropper Bottle: Serum, oil, oil cleanser, pure plant oil for moisturising
Pump Bottle: Massage oil, body oil, lotion, soap body/hand wash
---
Clear Glass Bottles
Aesthetically, clear glass is a good choice if you like seeing the contents inside, especially if you're infusing beautiful herbs.
Just make sure that you care for your product by keeping it out of direct sunlight.
If you choose clear glass, store your skincare in a dark cabinet.
Get inspired: choose clear glass like Herbivore Botanicals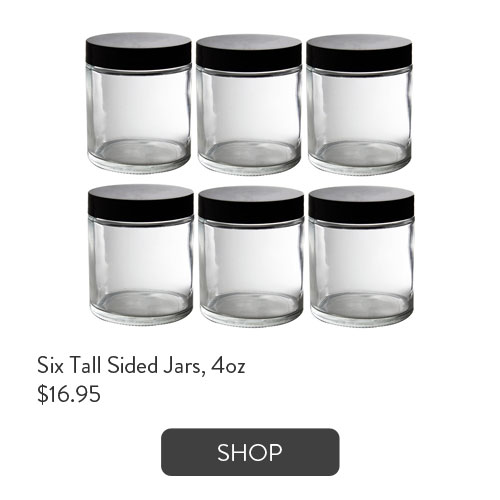 ---
Dark Glass Bottles
To help your product last longer, dark glass bottles are a good choice, especially for recipes that have essential oils or unrefined plant oils.
Dark bottles block out sunlight and uv rays, which can damage your product.
Dark amber is considered most effective, followed by cobalt blue… but the difference is very minimal, considering that your product is stored indoors anyway.
Choose the color of bottle that you find most appealing. If you're going to keep your bottles out on your bathroom counter, pick the color that you LOVE the look of.
Get inspired: choose dark bottles like Aesop and Farmaesthetics
AMBER BOTTLES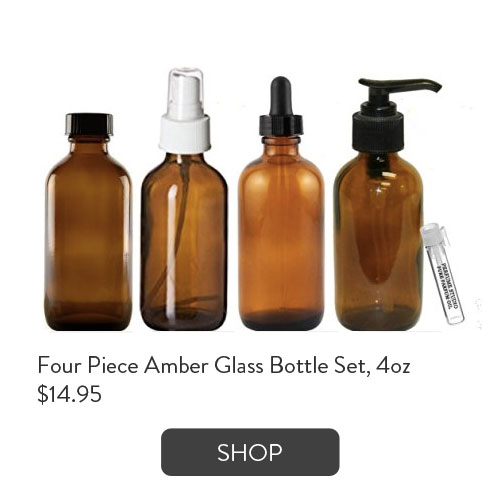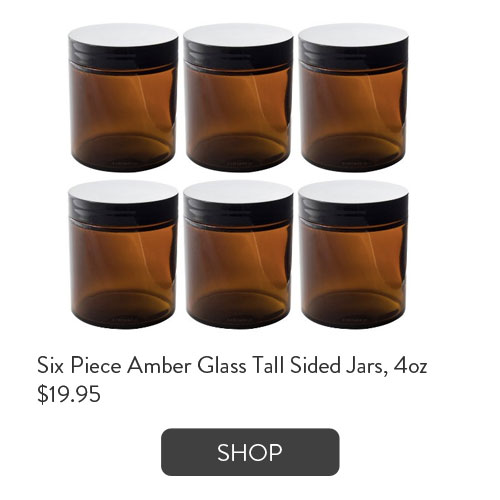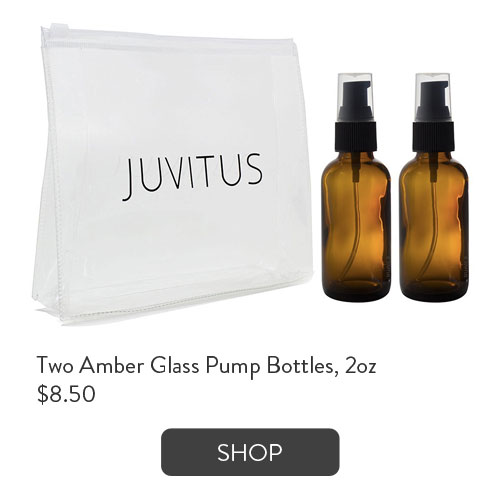 COBALT BLUE BOTTLES
---
Ultraviolet Glass
Ultraviolet Glass bottles are becoming a popular choice for natural skincare brands, and at home, we can use these bottles to preserve our products too.
They are made of ultraviolet glass with airtight lids, which is very effective at blocking out all uv light. This really helps prevent your product from degrading.
Ultraviolet glass is significantly more expensive than amber or cobalt blue. But, with natural skincare, it's all about freshness, and ultraviolet might be  good option to consider.
Personally, I love the look aesthetically of black glass bottles – I invested in a set and have been really enjoying it!
Get inspired: choose ultraviolet glass bottles like Annmarie Skin Care
---
I hope this guide helps you create DIY skincare that you enjoy making and using.
[yellowbox]Get started by making a perfectly gorgeous recipe for Autumn: my Autumn Body Glow Shower Oil.
You'll find the recipe in our free SIMPLIFY Skin Autumn Starter Kit.[/yellowbox]
I recommend that you store your Body Glow Oil in a Pump Bottle. Clear glass would be beautiful, to see all the autumn spices infusing inside.
Have fun making!
Militza Xx