I saw the bear pan, thought of my angel children – and before I knew it, I locked myself into making pancakes for breakfast for a whole month, every.single.day!
The good news is that they've moved on to french toast. The other good news is that with all that practice, I worked out how to make the easiest, quickest, most delicious pancakes ever.
And the recipe is completely versatile: whole meal, oat flour… with or without banana… I've even baked them into donuts!
If you're thinking – pancakes from scratch, who has the time!? – then the first step, that you won't find in a recipe, is to give yourself that time.
Create a morning routine that makes time for things that make you feel your most stunning best. Let that busy day know that you're in charge around here!  
For me, that means breakfast is a non-negotiable.
That said, I still need to keep things simple. I'm sure it's no different for you!
So, I thought I'd pass along this simple breakfast tip. You'll never need to spend time looking up a pancake recipe again – all you need to do is remember this:
One Mug Pancakes
To make this delicous bite come true – you grab one mug. Any mug. It's early in the morning, you're still a bit groggy – that's ok. You're also going to grab one spoon.
By the way – I've tried this recipe with a tablespoon and teaspoon, I don't see a massive difference.
Start by filling the mug with your choice of flour(s). I like a fifty-fifty blend of unbleached and wholemeal. The pancake in the photo is all oat flour, it's beautiful… choose your pleasure.
Then add one spoonful of baking powder to give your pancakes an airy lift and one pinch of salt to bring out the flavours.
I used two mugs in the photo so that you can see it side by side, but at home you'd save on cleanup by using the same single mug. 
The dried ingredients go in a bowl.
Now for the liquids. You just need to fill up that mug with one egg, and then milk to top it up.
Here's the part you won't believe. You can add any other flavour you want in the mug: one mashed banana,  one handful of blueberries, one scoop of ricotta…or leave it plain… it's all good.
If you don't add something sweet like banana, add one spoonful of honey.
I went with banana. You mash it up, crack in one egg and top it off with milk (or almond milk) to fill up the rest of the mug.
That's it friend. You see, it's just one mug full of dried ingredients, followed by one mug full of wet ingredients. One one one.
This took you exactly one minute.  I'm just kidding – maybe three…
You give the ingredients a short mix in a bowl (clumpy is better!) And you're ready to cook.
I'm a fan of butter. Coconut oil works too. More importantly, I'm a fan of using the little egg-frying pans to make pancakes (More than that impossible-to-flip bear pan!!)
A single-serve pan produces perfectly shaped, fluffy, thick, restaurant style pancakes. I have two kids, I have two pans.
If you're feeding a bigger lot, then go for whatever cooking pan works for you!

Pour in your batter…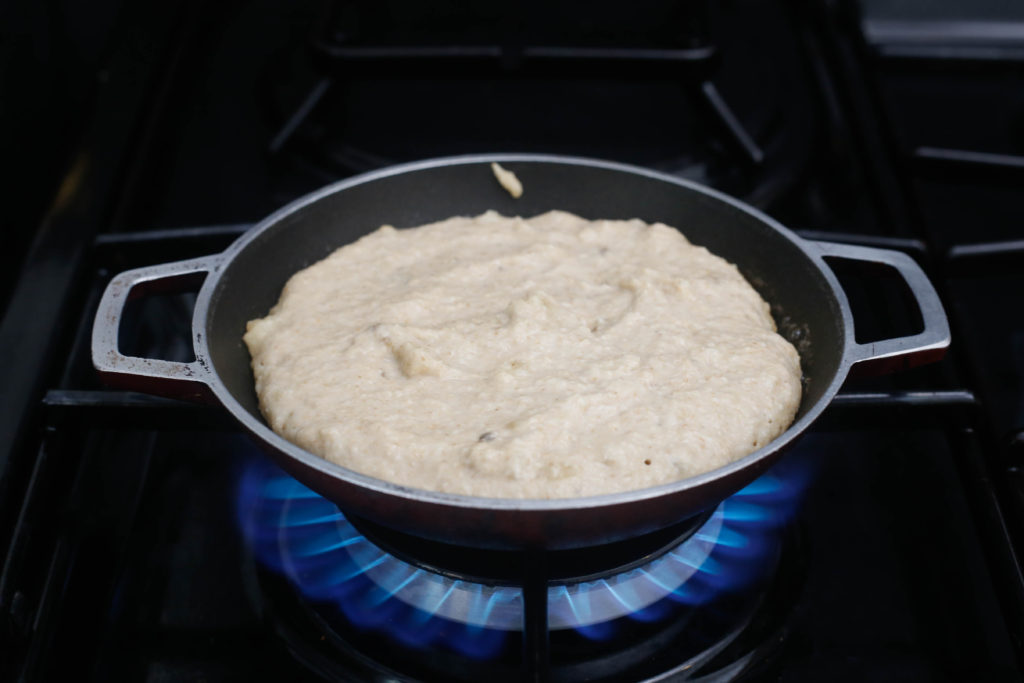 and cover the lid for two, three minutes…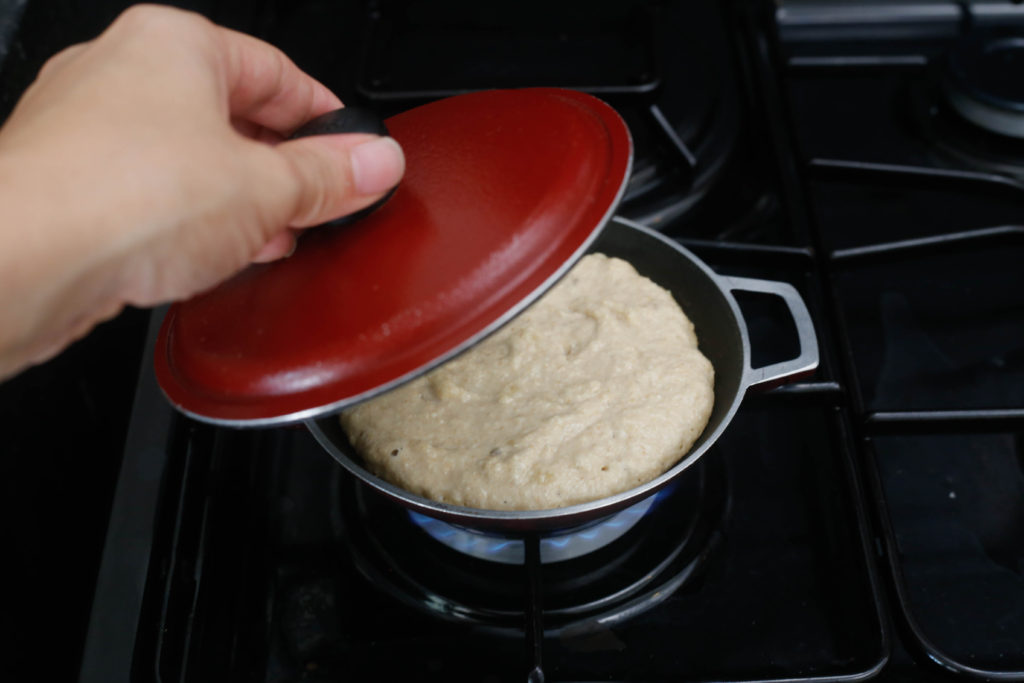 give it a flip to reveal that gorgeous bronzed belly…. and cover the lid again for another two minutes.
Serve it up with honey or maple syrup. My husband and kids come from another world, they eat pancakes with sprinkle of sugar and a squeeze of lime or lemon. What do you like on yours?
One Mug Pancakes Recipe
Ingredients:
1 mug of flour (any single, or blend)
1 tsp baking powder
1 pinch salt
1 egg
1 tsp honey (if you're not using banana to sweeten)
milk or almond milk
Directions:
Fill your mug with the flour, baking powder and salt
Pour it into a bowl
Fill the same mug with one egg
(optional: add one banana, one handful of blueberries or one scoop of ricotta)
and then add milk to top it off
Add one teaspoon of honey if you're not using a sweet fruit like banana
cook your pancakes over butter or coconut oil
two – three minutes on each side
---
I hope this recipe inspires you to wake up and do the things that make you feel your most stunning best. And if it's not pancakes that does it for you – how about a breakfast bowl?
Now I want to hear from you – what's your go to breakfast? Let us know in the comments below!
Don't forget to hit those share buttons and serve up a little inspiration to your friends! I'd be so grateful!!