A morning routine is a powerful way to set the tone for the kind of day you want to have.  
This year – I started waking up early an hour early, on purpose  – and it's absolutely changed my life. If you feel stressed in the mornings, in a rush, not taking care of yourself. If you are groggy and low on energy – this 10 minute routine will revitalise you and transform the way you feel.
I'm always looking for new ideas – so I reached out to Liv, a successful yogi and creator of FitSphere, to share tips on how to activate our body and mind. I said to her:
"Liv, for people who are ready to start feeling better, who want more energy, who want to wake up feeling excited about the day – what kind of yoga stretches do you recommend?"
Liv invited me to her home and showed me a simple morning routine that you can do from bed, before you even get up! It involves a few simple yoga stretches with a mediation break. I was so excited to share this with you – I think you'll love it and I know that this simple routine can have a massive impact on the way you feel.
Click through the gallery below for the step-by-step guide to feeling great…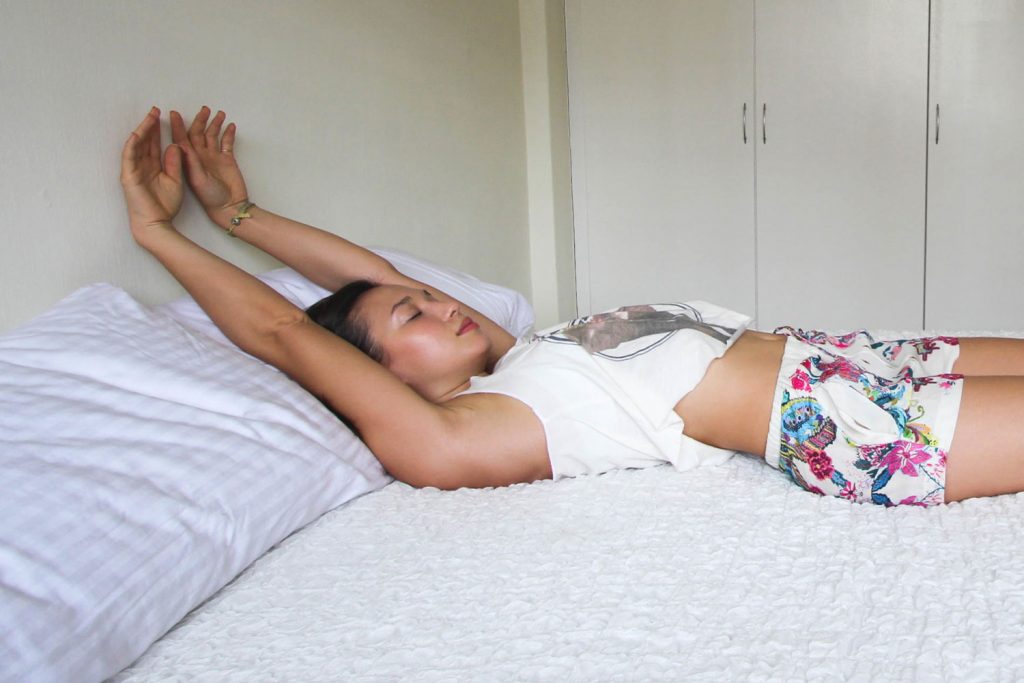 Set the alarm 10 minutes early tomorrow! It's going to be an awesome day!
I can't wait for you to try this yourself. When it transforms your day – and I know it will – make sure to share it with your friends and loved ones. They'll thank you for it!
p.s. want to receive more health, wellness and nutrition articles? You should join our weekly newsletter.